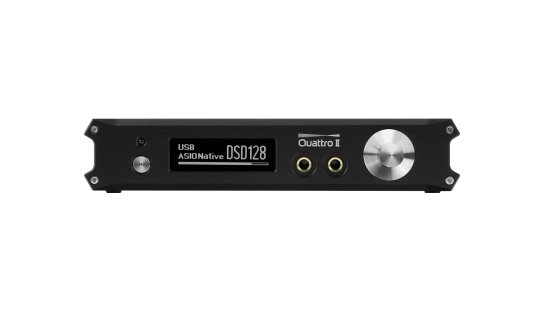 Quattro II
Quattro II is a multi-function DAC, ES9018S top level D/A chip, XMOS U Series Asynchronous USB interface, LME49600 ultralow distortion headphone AMP and LME49720 ultralow distortion opamp, support up to 32Bit/384kHz PCM and 1Bit/DSD256 signal playback. The well-developed upgradeable digital processing platform, the new design dynamic display, full port DSD supported, at meanwhile the built-in preamplifier make it with more perfect sound performance and easier to use.
M-Stage HPA-3B
M-Stage HPA-3B is the first full-balanced headphone amplifier in M-Stage product line, it supports single-ended and differential outputs. The THD+N in full-band is less than 0.0003%, the SNR is up to -114dB, at -3dB gain, the frequency bandwidth is higher than 104k, and the output impedance is less than 0.4¦¸. It has three level of gain options to fit for the headphones with different impedance and sensitivity, all of those let the HPA-3B achieved the excellent performance.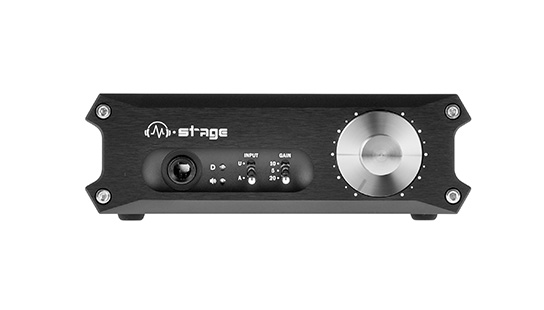 M-Stage HPA-3U
M-Stage HPA-3U is the biggest evolution since the birth of the M-Stage series headphone amplifier, the new appearance, the new circuit design and radical performance improvement to make it all different. With the help of XMOS chip, HPA-3U supports up to 24 Bit/192kHz PCM and DSD 2.8MHz signals. The carefully selected components make the HPA-3U presents the perfect sound and work stable and reliable.