Establishing The Brand
It was the summer holiday of 2001 in Xi'an, a beautiful ancient city with profound cultural history where 3 high school classmates worked together to build their first speakers. Their love for music and their enthusiasm for the audio equipment hobby laid the foundation for a lifetime of friendship.
At the beginning of 2006, these 3 classmates graduated from their universities and decided to start working together to build new audio devices. They used their technical knowledge to create their first "decent quality" DAC. They enjoyed music, they enjoyed life, and they also enjoyed the sense of achievement and pride that came with designing and building audio equipment. Soon to follow, the idea of starting a brand and making audio products came to mind. Matrix Audio was born!
As a new starting point, they established Matrix Electronic Technology Co., LTD in Xi'an, and registered the trademark Matrix Audio.
Brand Concept
The brand name is derived from the mathematical concept "matrix". Matrix is built by portrait and landscape, we name the brand "matrix" because we are looking for the balance between the 2 dimensions. We examine audio products from listening and looking so we also incorporated this concept into our designs. All of our products not only have excellent audio performance, but also incorporate great designs that can integrate into the home environment. Harmony is the goal of our continuous efforts.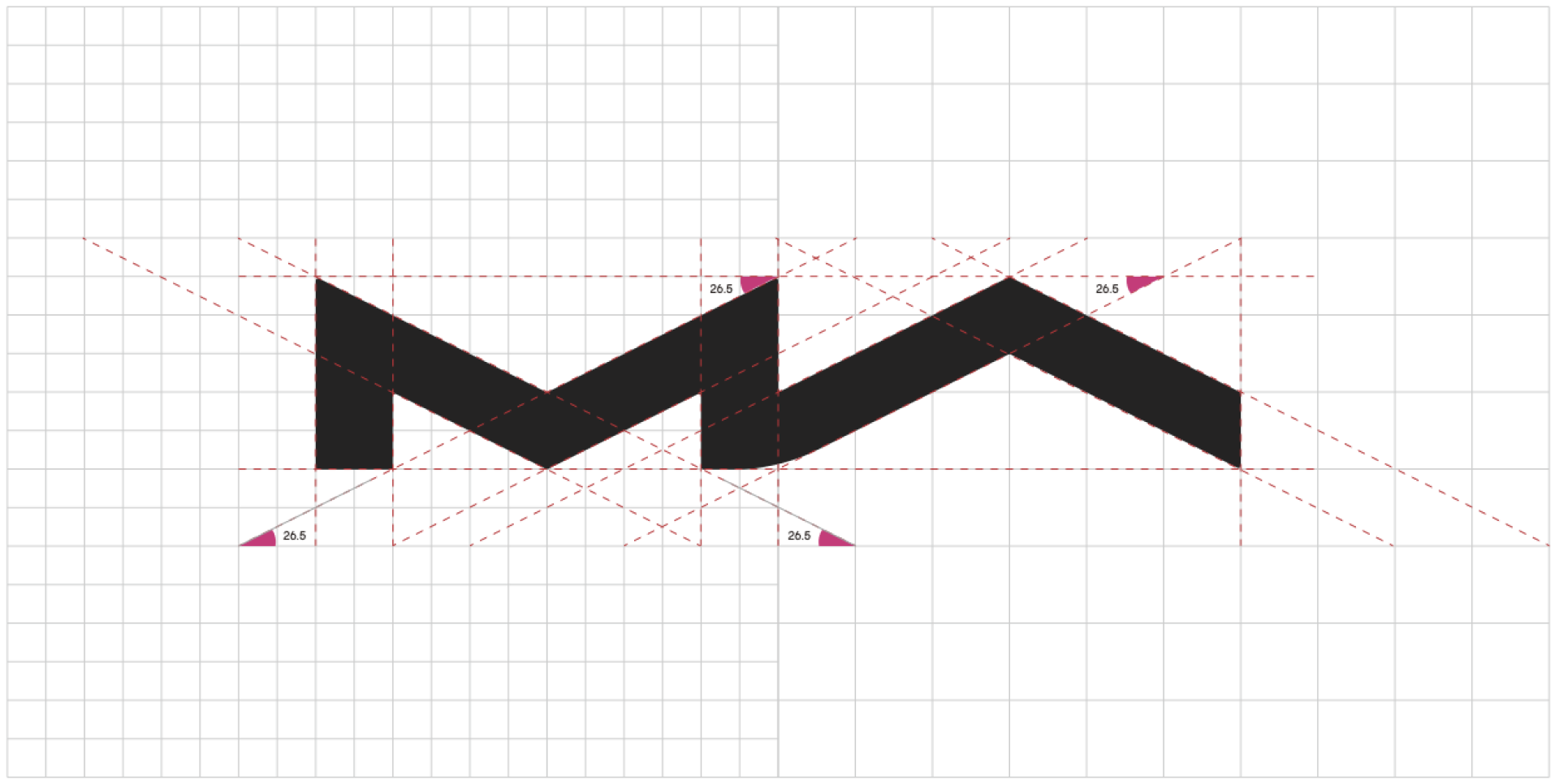 Slogan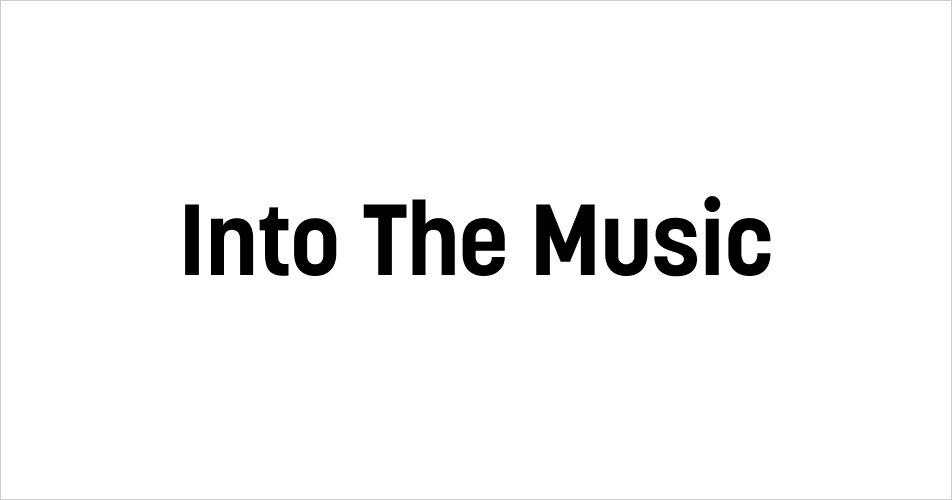 Into The Music is our slogan, which expresses the state of life with music everywhere, enjoy music, and integrate music into our life. Music is the original intention.



Brand Positioning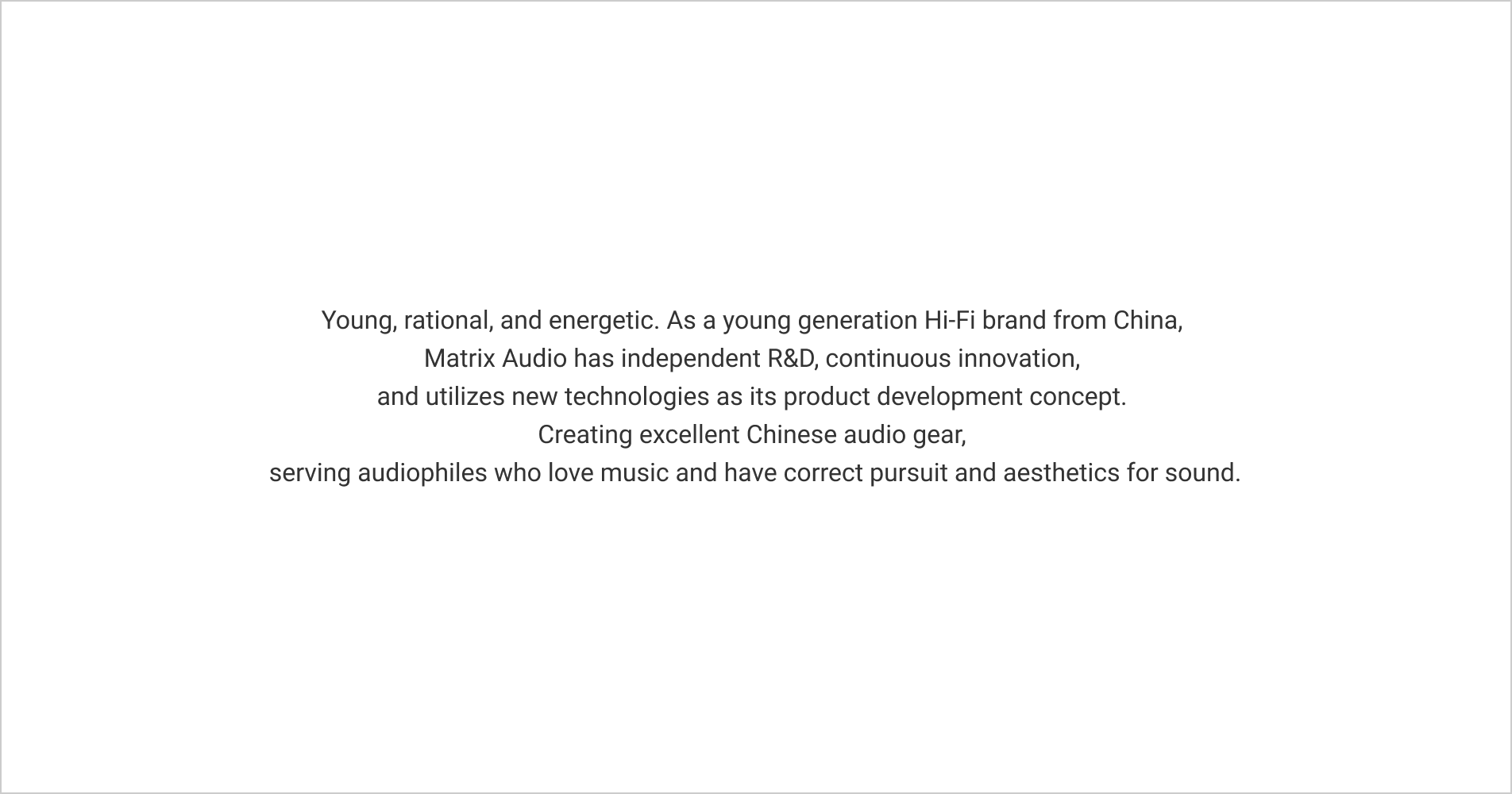 Evolution of the brand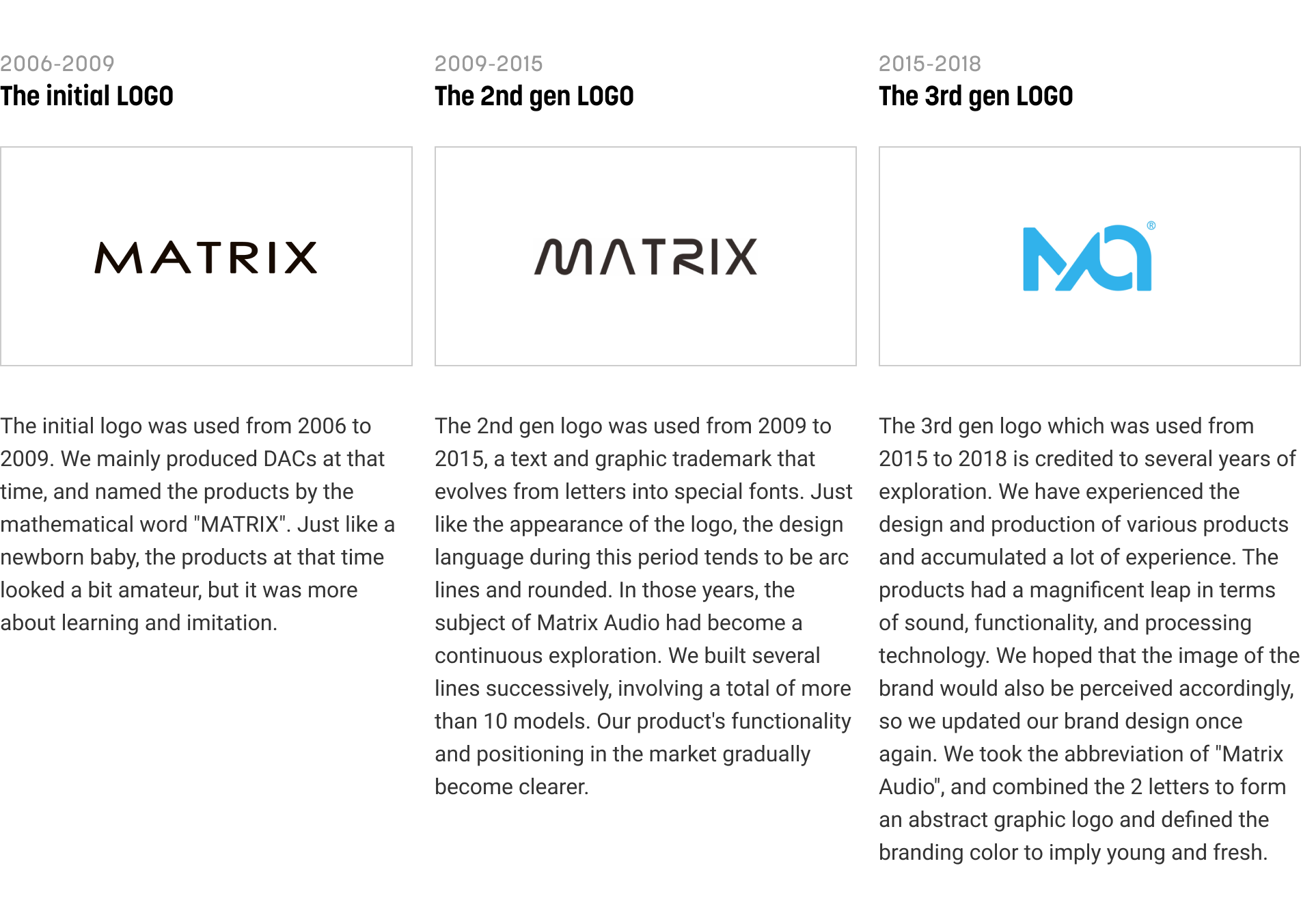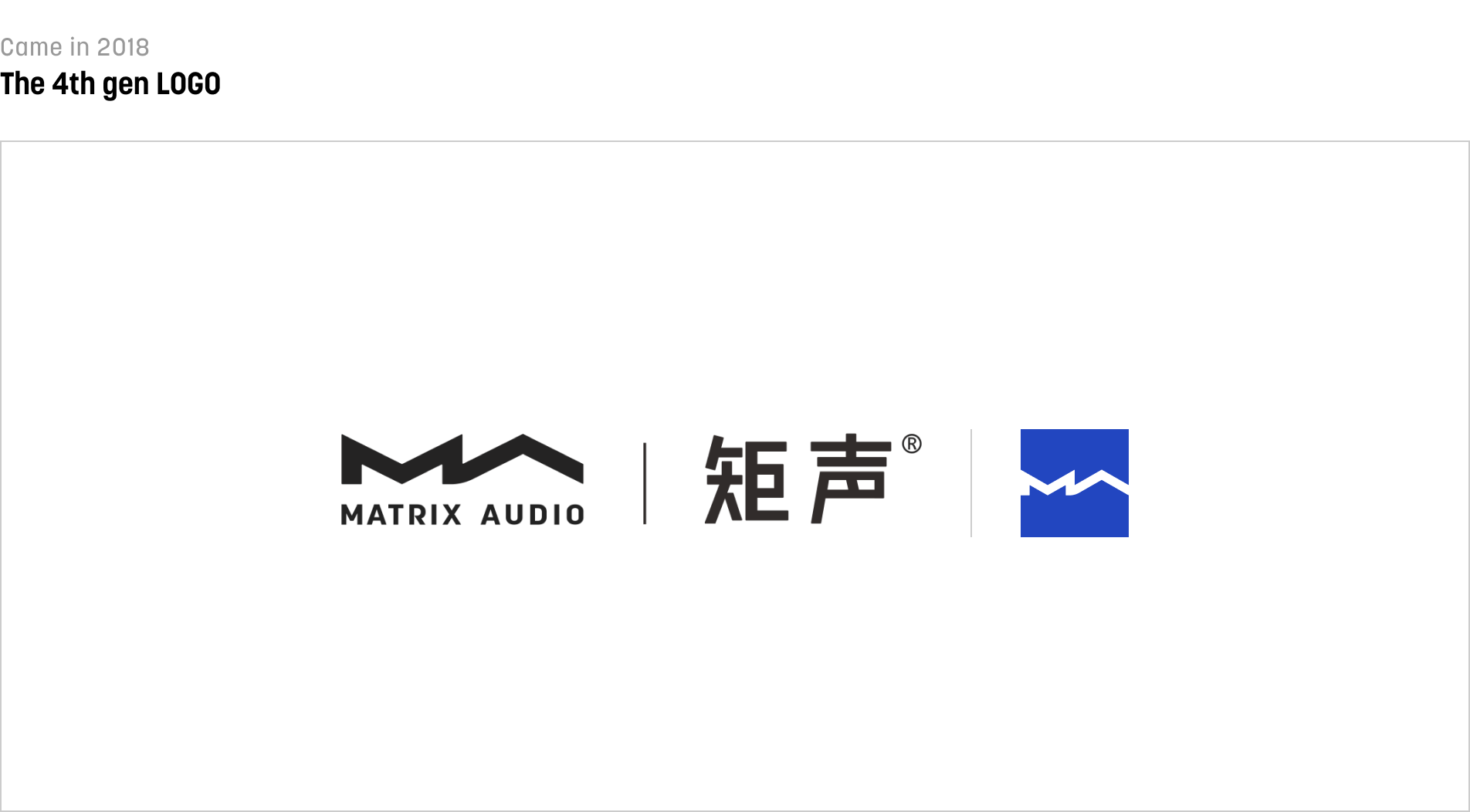 The 4th gen logo came in 2018. Matrix Audio launched new models which were network attached with streaming capabilities. We wanted to make this a milestone to endow new connotations with this new line-up. We created a new visual identity by reconstructing the letter M and A with 26.5-degree lines. This brand-new graphic logo evolved using strong hard lines to make the differences obvious with all of the previous logos. The new branding color dark blue represents mature and tasteful. The new look of the products uses concise and distinct geometric lines as the frame, supplemented by the combination of silver and black finish, presenting a strong sense of modernity. During these years, our Chinese brand "矩声" began to frequently be recognized by the public.




Product Direction
We adhere to the independent R&D of hardware, software, and apps by taking the accumulation of software and hardware technology as the core competitiveness of the brand, with the best sound quality as the first priority. Making audio products smarter and streaming enabled, has helped with the evolution and direction of our products and software. Our MA Remote app will be the core interactive experience for all our future Hi-Fi audio products, so high resolution streaming can easily become part of people's lives.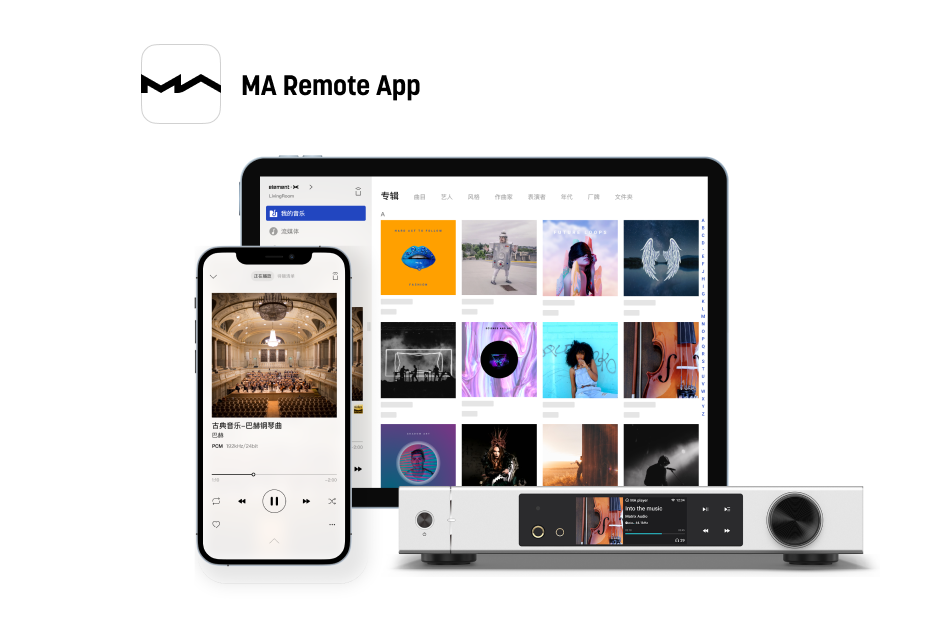 Customers Feedback
We actively participate in audio shows and audition events in China and abroad. The brand and products have been recognized by customers in both Chinese and overseas markets. Matrix Audio has built a good reputation and won many awards from professional institutions and media in the industry.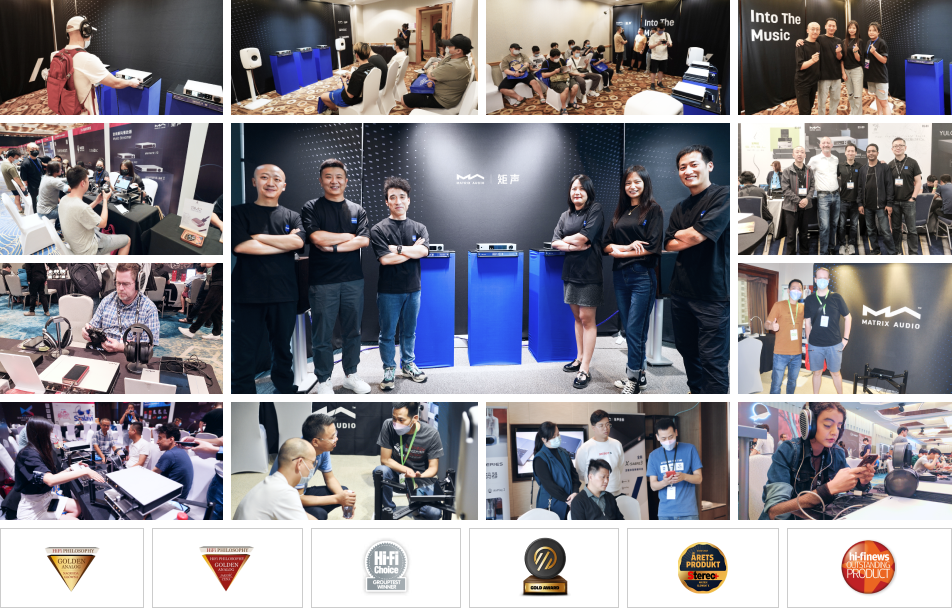 Sales Network
We are working with 101 partners from 38 countries around the world, providing professional presentation, sales, and technical services. They are outstanding distributors /dealers within the audio industry. With excellent knowledge and demo showrooms, they provide the best services to customers. They let audiophiles and music lovers meet Matrix Audio, understand and try the products, and become owners.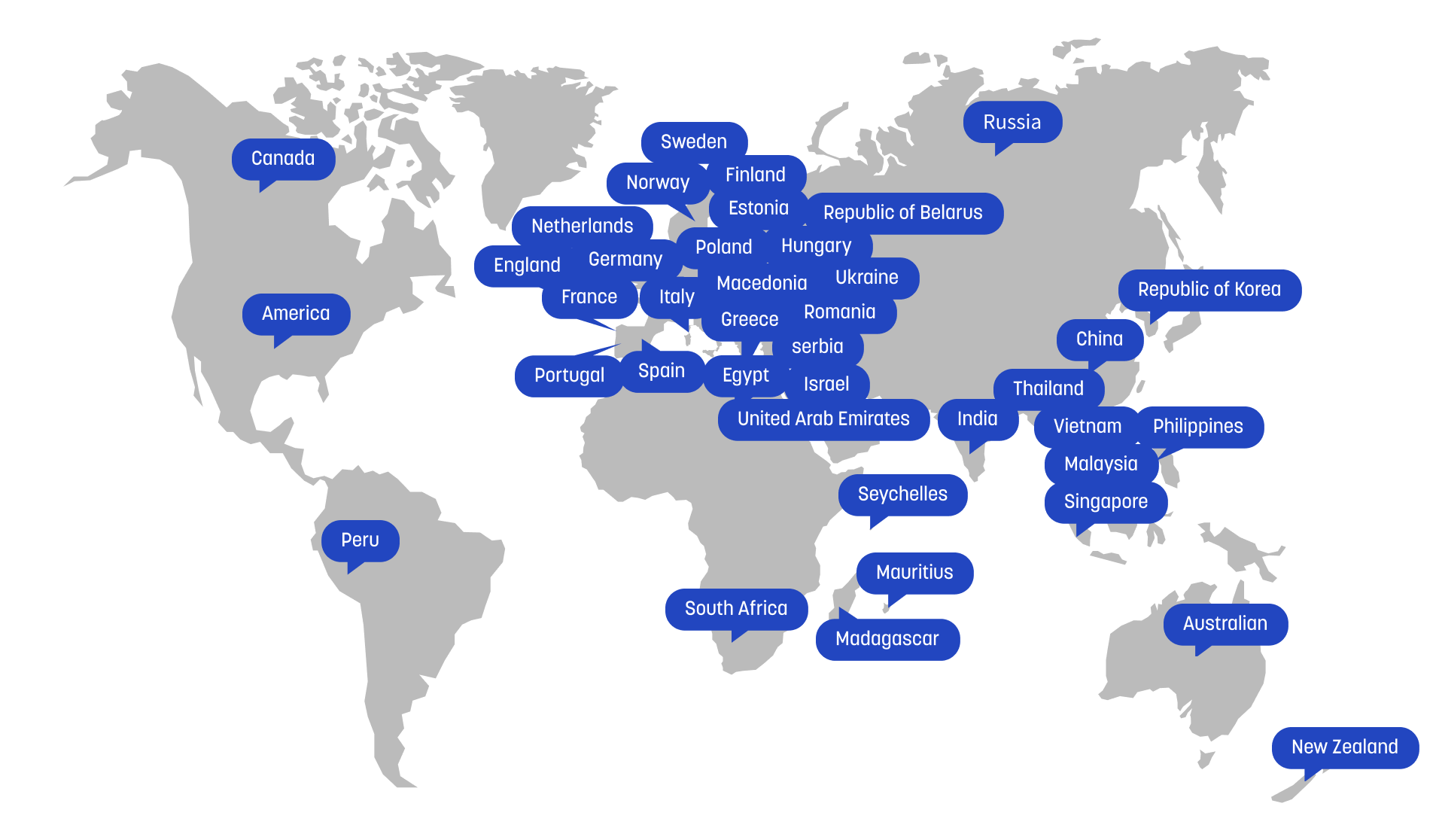 Present And Future
After years of perseverance and efforts, today's Matrix Electronic Technology Co., LTD has grown to become a professional company which integrates research, design, manufacturing, marketing and sales of Hi-Fi digital audio products. The team has more than 30 members now, including developers of software and hardware, iOS and Android app design with independent intellectual property. These products have passed CE, CCC and other safety certifications as well as dedicated audio certifications. The company also joined the China Audio Industry Association in 2022.
In the coming years, Matrix Audio will make continuous efforts to be one of the best brands in the market segmentation by launching great products and providing better services to our customers. Thank you for your support!