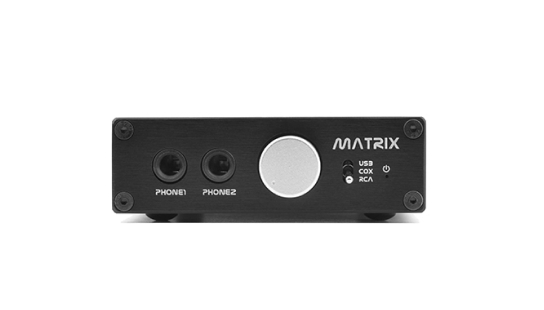 RIP
Rip using PCM1793 24Bit/192kHz D/A chip, OP+BUFF headphone amplifier circuit, one complex analog input, can be used as a headphone amplifier, low and high impedance two ways headphone output, can drive 300 ohms dynamic headphones. Coaxial interface support 24 Bit/192kHz signal playback, USB interface support 24 Bit/96kHz signal playback, support Windows and MAC OS, no need install driver.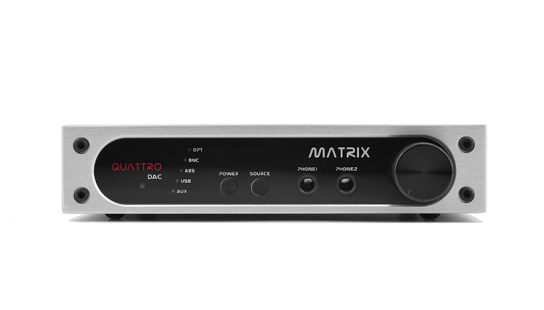 Quattro DAC
Quattro DAC has a fully balanced structure. It is equipped with top AD1853 24Bit/192kHz D/A chip and AD1893 ASRC chip inside. With MATRIX's unique CPLD algorithm, QUATTRO DAC can effectively reduce the input signal jitter. USB input support up to 24Bit/96kHz sample rate playback£¬others input support up to 24Bit/192kHz sample rate playback.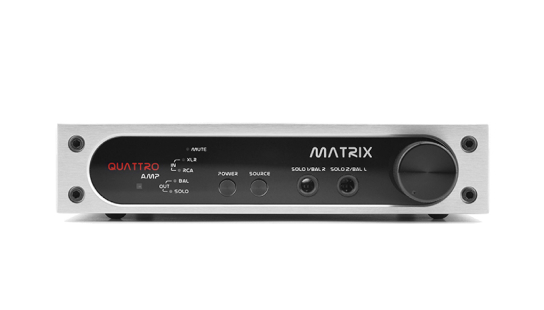 Quattro AMP
Quattro AMP has a fully balanced structure and is equipped inside with high quality independent four-channel broadband amplifier. With matrix's unique headphone auto-detection feature. QUATTRO AMP will explore every detail of the music, and provide you with a tactile sensation of its sound performance to fully meet your demands for a high-quality Hi-Fi.