Matrix Audio mini-i iPro 3 review by Alpha-Audio
2021.03.25
This review is originally published at Alpha-Audio.net, click HERE to view the original article.
Intro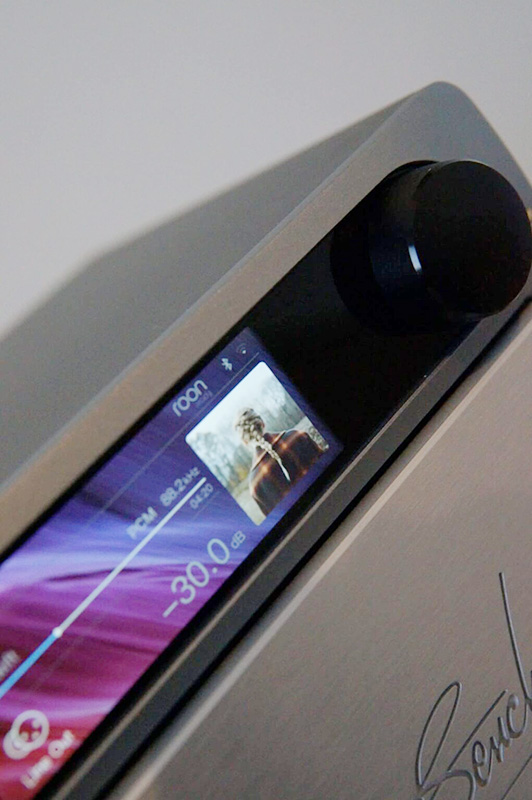 In recent years we have seen quite a few Chinese brands appear on the European market, some of which are already receiving support from Dutch importers. Only a handful are really worth spending our precious time on and today the honor goes to Matrix Audio, a young company from Xi'an that was started in 2013 by three friends with a passion for hi-fi. Where have we heard that before? We were sent the Matrix Audio mini-i Pro 3 by Magna Hifi. A small, affordable device that turns out to be extremely versatile. We have a lot of work ahead of us so let's get to it. Enjoy!
Matrix Audio specializes in digital audio and has mostly multifunctional dacs in its portfolio. The Matrix Audio mini-i Pro 3 is one such device. It is a dac, streamer, preamplifier and headphone amplifier all-in-one. Yes, anno 2021, all this gets smoothly into a small box. Wonderful. Whether all these elements possess sufficient quality we will see later but once out of the box we see a particularly well made device. The time that Chinese stuff broke down after a few months is long gone and the quality is now at least as good as the stuff made here.
The Matrix Audio mini-i Pro 3 (third version indeed) is a silver device with a black rounded front, metal casing and large LCD screen. The ventilation holes on the side are necessary to release the heat from the powerful output stage because inside is a serious Noratel power supply to drive the whole thing.
Although this device weighs only 1.7 kg, it feels very solid. Because the wifi antenna is built in, the mini-i Pro 3 also looks very sleek. Because of its modest footprint, you can put the mini-i Pro 3 anywhere. On a desk, next to the television, directly on a power amplifier, in a regular system,…. The choice is yours.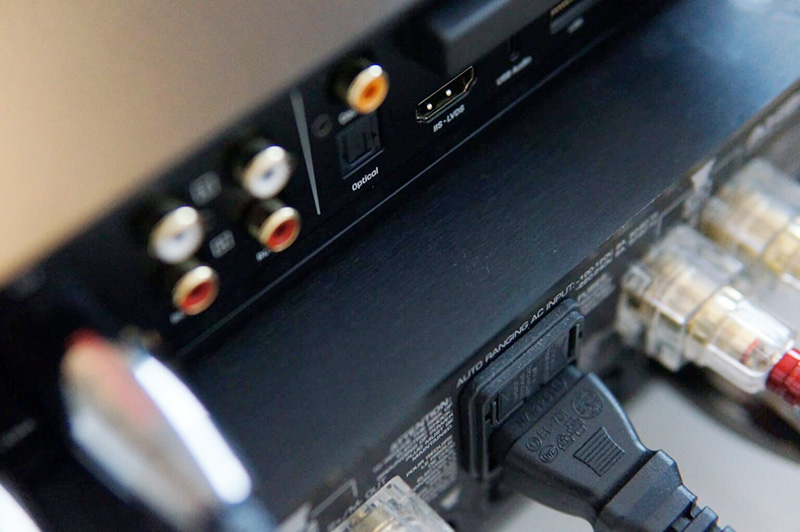 The heart of the mini-i Pro 3 is an ESS 9038 chip that should take care of the digital conversion. We have heard quite a few Sabre dacs in recent years and depending on the implementation the signature differs considerably. In the mini-i Pro 3, a Crystel clock and a powerful Cortex A7 mini-computer provide the needed processing power and stability.
Despite its limited size, the mini-i Pro 3 has a huge number of connections. There is Ethernet (LAN), optical, coax, USB and i2s. That's not bad. In addition, there is both rca and xlr out and analog in. But it does not stop there. There is also wifi, Bluetooth 5.0, AirPlay 2, MQA and at the time of writing the mini-i Pro3 was Roon Ready! Are we missing something? I didn't think so.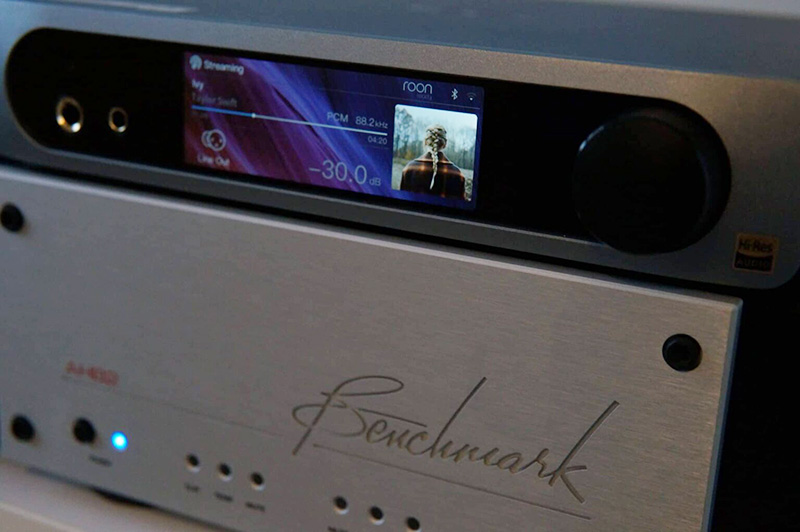 Child's Play
As we are used to with Sabre dacs we can choose from no less than seven filters but as you know by now we at Alpha are not fans of these choices. They only result in more stress, you know. Do you choose the standard filter or take the time to go through them all once but then stick to it.
Yes, there are minute differences but we only heard them on our ATCs. You are not going to get a warm, full, rather "analog" sound, let that be clear. Each filter gets a graph that visually represents the filter which is a nice feature for those who want to know.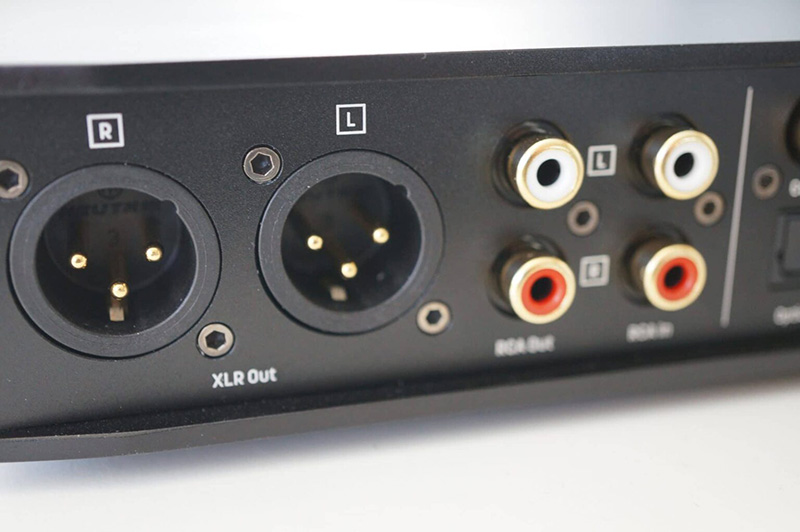 Remarkable is the high user-friendliness of this device. The menu and the settings are particularly intuitive and the graphic support of the interface is first class. Each item has an icon and even a digital illiterate can get this device to work without any problems. Worthy of Apple, so to speak.
The rotary knob not only works as a digital volume control but it also gives you access to the menu On the back is a small button that gives access to a second menu. In this menu you can enter all your settings for wifi or filters, for example. Even choosing a different i2s standard is possible. Impressive, especially when you consider that this device is well under 1000 euros.
To complete the picture, there is the excellent remote control. It is beautifully made, not too big, not too small, fits perfectly in the hand and has just enough buttons.
Set-up and installation
The Matrix Audio mini-i Pro 3 replaces our trusty Nad M50 in the reference set below:
Acoustic Energy AE 509
Atc Scm19 V2
Benchmark Audio Systems AHB2
Benchmark Audio Systems HPA4
Sonnet Morpheus
Denafrips Ares 2
IsoAcoustics Aperta
Cabling Audioquest
We mainly streamed Tidal and Qobuz via Roon.
Sound
The dac in the Pro3 sounds exceptionally good. There is smoothness, punch, speed, detail but no sharpness. This dac gets out of the way nicely and allows the rest of the system to be heard. The low end gets plenty of foundation and with its wide frequency range, there is little that doesn't come through. Clear, fresh, and pretty neutral are the appropriate adjectives this time because nothing stands out.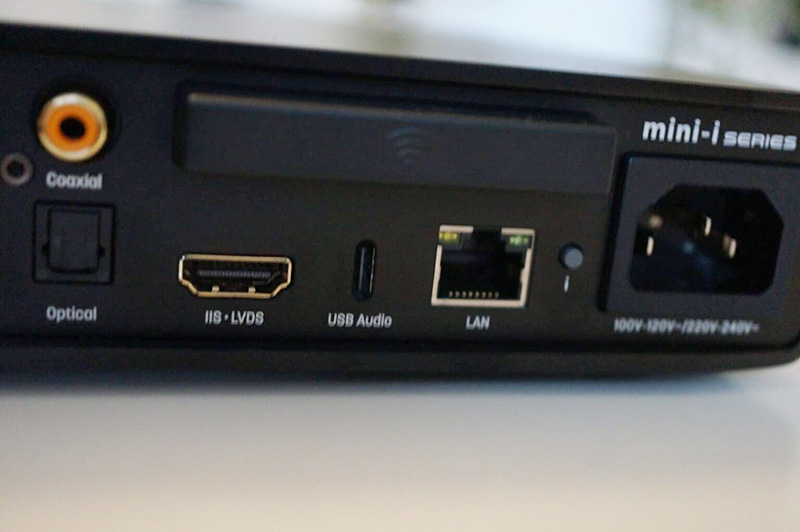 We take the Hifiman Sundara for a moment and notice the same balance again. More expensive dacs obviously offer more… More authority, more peace, a richer tonality but when you integrate the mini-i Pro 3 in a balanced, affordable system, it will not impose itself. You can always connect a separate dac after a while to improve the performance even more, but even without the dac the mini-i Pro 3 is worth it.
This device is very interesting as a Roon Endpoint but also as a preamplifier because it is so nice to use and has a good volume control. For example, the mini-i Pro 3 worked very well directly on our Benchmark power amplifier.
Listening We open Roon and stream the new album "Home" by Rhye (Qobuz Flac 44.1kHz, 24 bit). The mini-i Pro 3 reacts immediately and the artwork appears on the screen. An added value as far as we are concerned. The rest of the information, however, is not readable.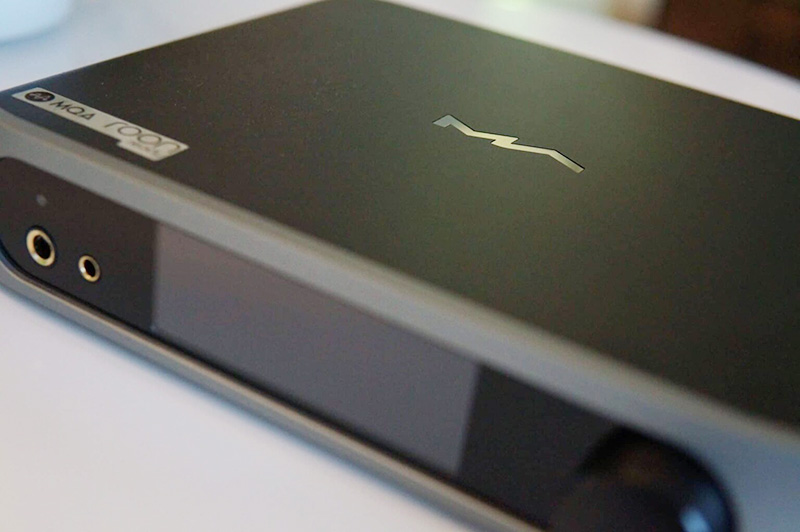 Mike Milosh has an angelic voice that often makes one think that a woman is singing. This new record is quite electronic and the beats have quite an impact. The speakers and power amplifier take care of that of course but the dac certainly does its part as well. This dac has no annoying edge and does not get sharp. Timing is excellent and details come through nicely.
Next we choose the alienating work of Ai Aso (Qobuz Flac 48kHz, 24bit). On her album "The Faintest Hint" she brings boundless, minimalist music that enchants from start to finish. Her voice is beautifully central and the instrumentation sounds clear but not bare or shrill. Pure as a flowing mountain river so to speak.
The time between notes and the so-called 'black background' is also fine. This thing is quiet and lets a lot of little sounds through that you usually only pick up with headphones.
"Evermore" by Taylor Swift (Tidal Flac 88kHz, 24bit MQA) is despite the inevitable compression quite nicely recorded with a rich instrumentation that comes through excellently via the mini-i Pro 3. Especially at the bottom, there is a lot of foundation that forms a solid basis for the rest of the playback every time. We hear this well on the song 'Coney Island'. The refinement and nuance we hear in more expensive dacs is not quite there but it never becomes shrill or sharp
Comparing
We plug in the Denafrips Ares II (820 euros) and immediately notice differences. The Ares II is a pure dac without volume control and other features. The signature of the Ares II is a little richer in the midrange but also a little darker and a little less transparent. This can be pleasant with vocal work or on a fresher system.
In the end, we hear little difference between the two dacs. When we switch, we can enjoy both dacs equally in our set. It is certainly not that the mini-i Pro 3 sounds fatiguing or analytical but in a direct comparison with the Ares II it does sound a bit lighter, faster and fresher.
Conclusion
We have been inundated with affordable Chinese dacs lately, so it is important for manufacturers to distinguish themselves from the rest of the pack. In our opinion, the Matrix Audio mini-i Pro 3 succeeds in doing just that. The reproduction is what we expect in this price range but in terms of versatility and user-friendliness, the mini-i Pro 3 goes a few steps further. The mini-i Pro 3 is a pleasure to use and leaves no feature out. Every component performs exceptionally well and the beautiful screen is the icing on the cake. The price-quality ratio is particularly high here, which is why we give the Matrix Audio mini-i Pro 3 an Alpha Approved.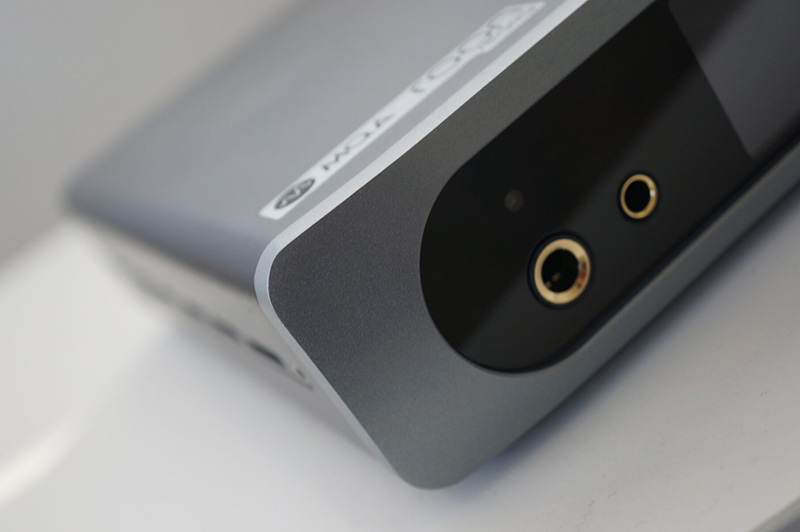 For Whom
The Matrix Audio mini-i Pro3 is an extremely versatile device that you can go several ways with. You can use it initially purely as a streamer or Roon Endpoint and use the dac on board. Later you can connect a separate dac to play a level higher. Or you can use the mini-i Pro 3 as a serious headphone amplifier because it has enough gravy to drive even tricky headphones. Even as a preamplifier, it performs more than adequately. However you choose to use the humble mini-i Pro 3 it will not disappoint.