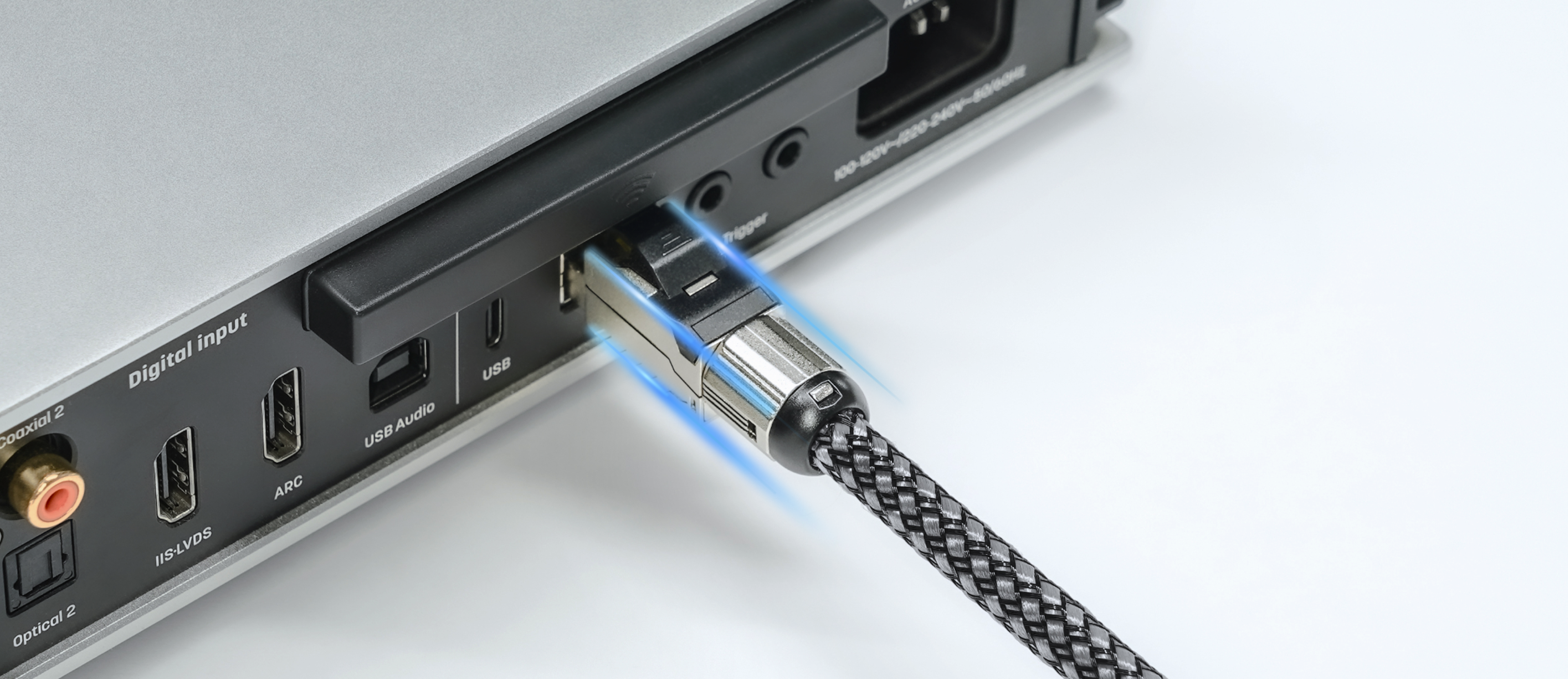 The path of music, all within a cable
A high-quality network cable made by「Matrix Audio」, which is dedicated for its music streamers. These cables are used to connect the music streamer and NAS to the network switches or routers. This ensures that all digital audio data is transmitted within an excellent medium, building a reliable bridge for high-quality sound transport.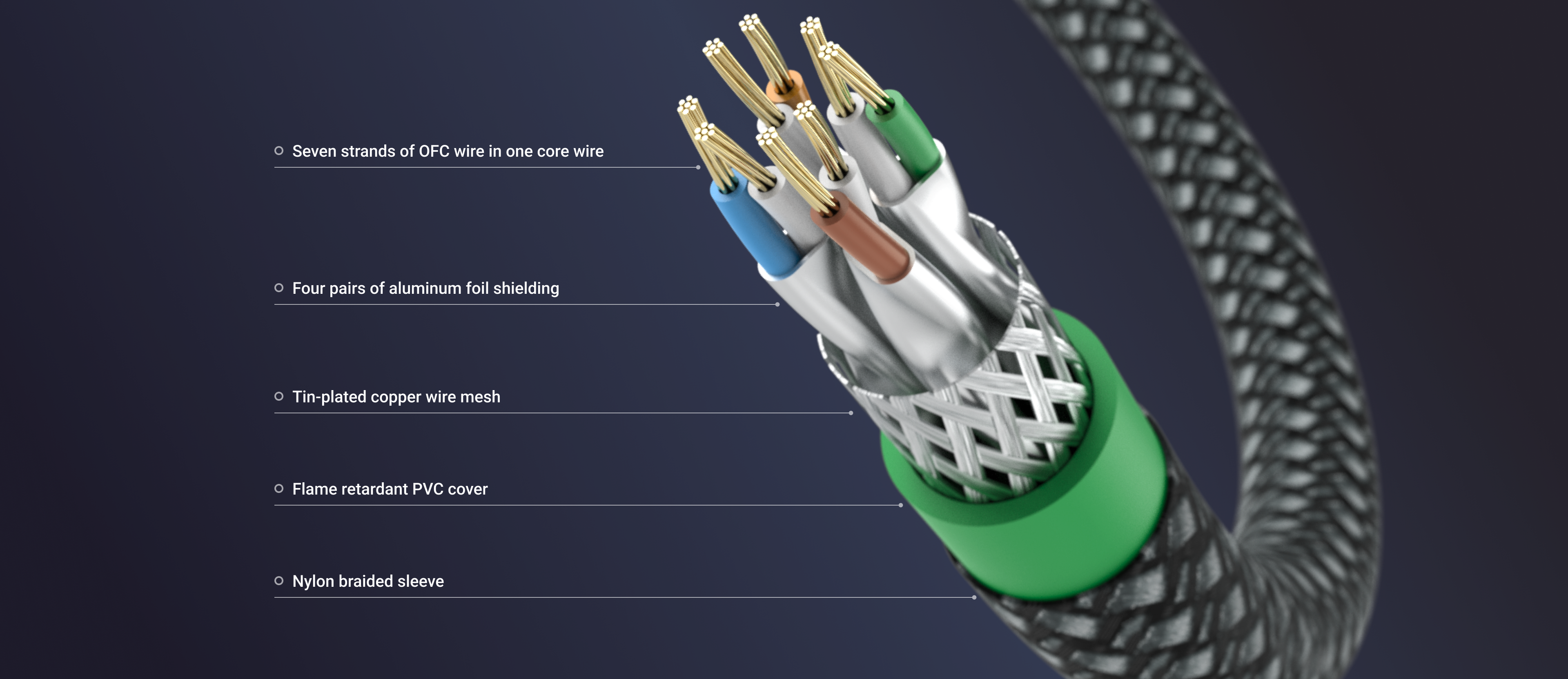 Delivering true sound, crafted for music
「Matrix Audio」 uses multi-core cables as the material of this network cable, which are different from traditional single-core cables. They consist of four pairs of multi-core wires twisted together. Each core wire contains seven strands of 0.16mm OFC. Each wire pair is individually shielded with aluminum foil. The outer layer is a second shielding layer composed of tin-plated copper wire mesh, which effectively isolates internal crosstalk and external interference, easily build your 10 Gigabit Ethernet.
Flexible connection, uncompromised speed
Taking advantage of the soft properties of multi-core cables, 「Matrix Audio」's network cables maintain a flexible structure while meeting the 10 Gigabit Ethernet speed standard. This prevents the rigid cable body from exerting pressure on the network interface of the device, avoiding long-term issues such as poor contact or even damage to the network interface.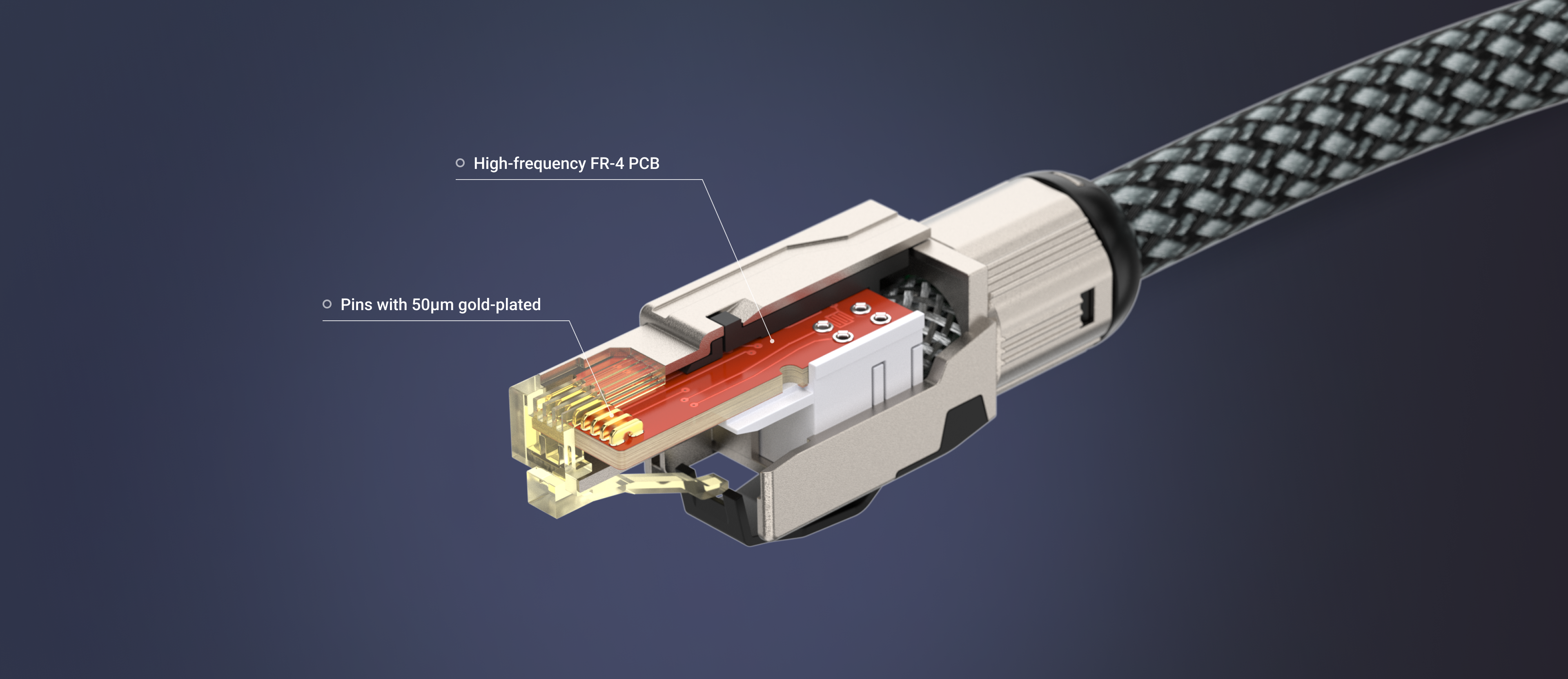 Exquisite in detail, achieving quality
The RJ45 connector adopts a fully shielded metal shell plug that meets the Cat.6A 10 Gigabit speed standard. The pins of the plug are plated with 50µm gold, resulting in extremely low contact resistance. The internal PCB uses high-frequency FR-4 material, providing a stable transfer impedance, fully meeting the demands of high-resolution audio stream over the network.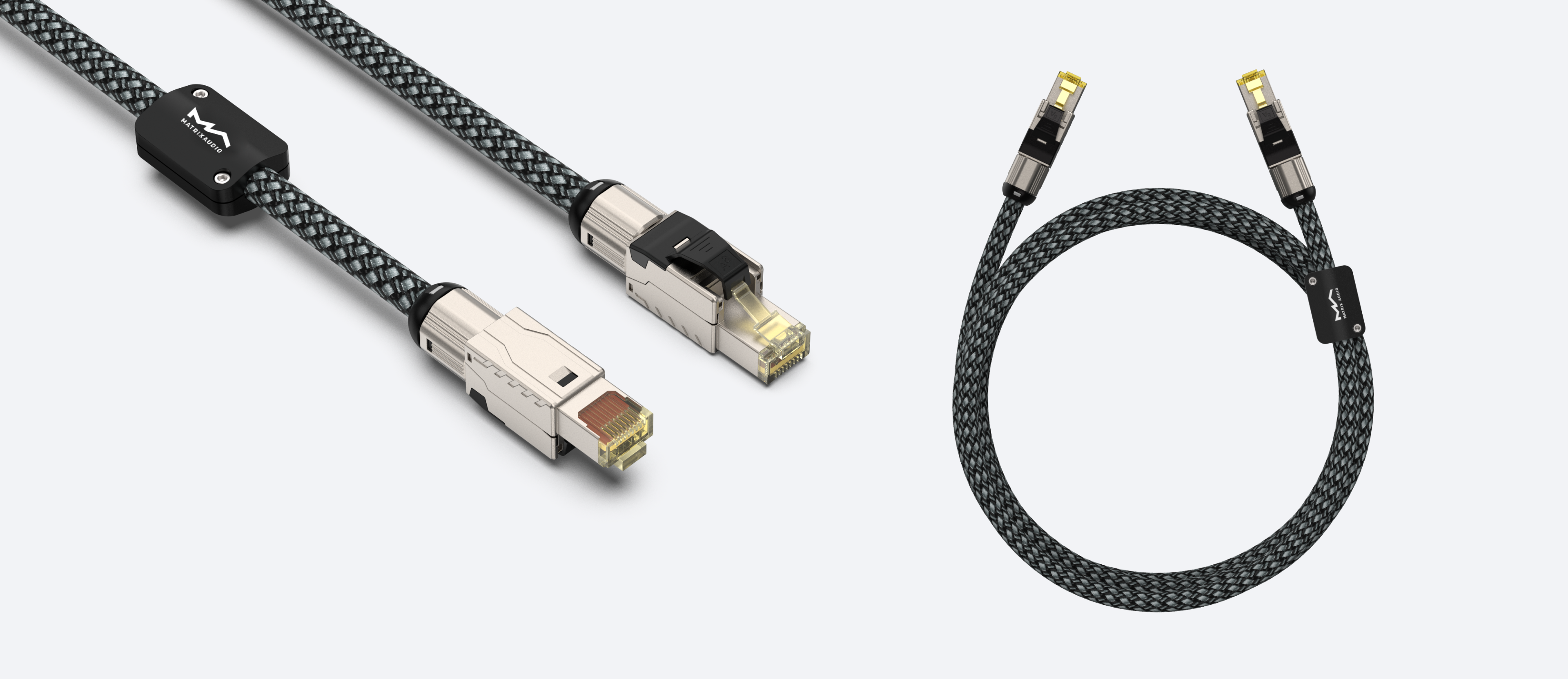 Specifications
Model number
MA-LAN-6A-2.0M / MA-LAN-6A-4.0M
Diameter
8mm (Including nylon braided sleeve)
For improvement purpose, specifications subject to changes without prior notice.