[Audio Show] Report of Hong Kong High-End Audio & Visual Show 2023
2023.08.14
On August 11th, the Hong Kong High-End Audio & Visual Show 2023 kicked off at the Hong Kong Convention and Exhibition Centre. As an annual audiophile fest in the city, and marking its 20th anniversary, this year's AV show has surpassed all expectations in terms of scale and popularity.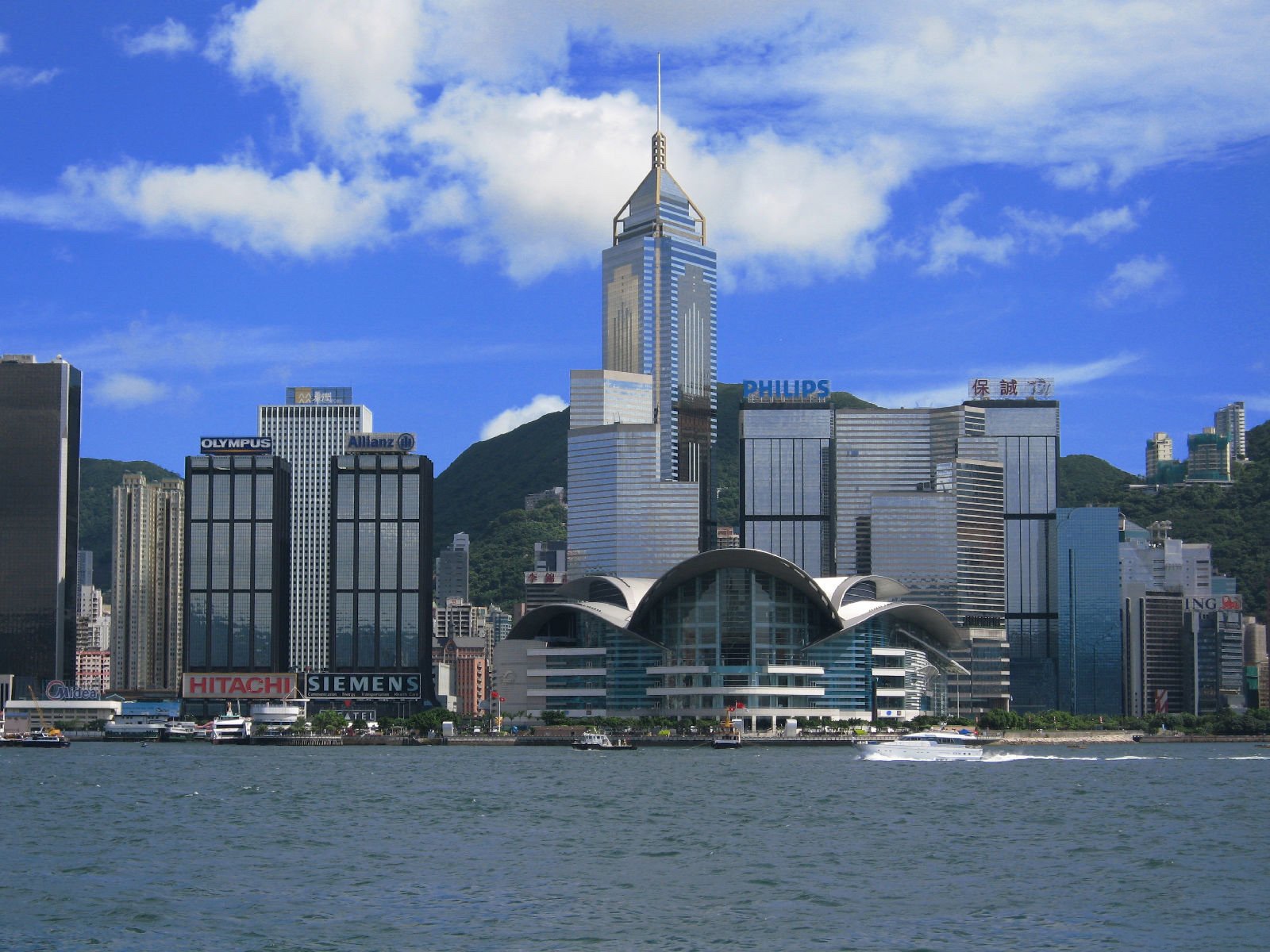 On the opening day, staffs of 「Matrix Audio 」headed to the exhibition site to introduce the products to visitors together with NP Audio. The spotlight was undoubtedly on the debut of the all-new generation of the mini-i series, which garnered significant attention. Many other models, such as element X2 Pure, element P2, and element S, got an excellent reputation in the show.
NP Audio, the dealer of 「Matrix Audio」, has two exhibition areas, J17 booth in Hall 3FG and show room X26. Audiophiles of both desktop headphone systems and traditional two-channel setups were captivated by the splendid showcase of 「Matrix Audio」products.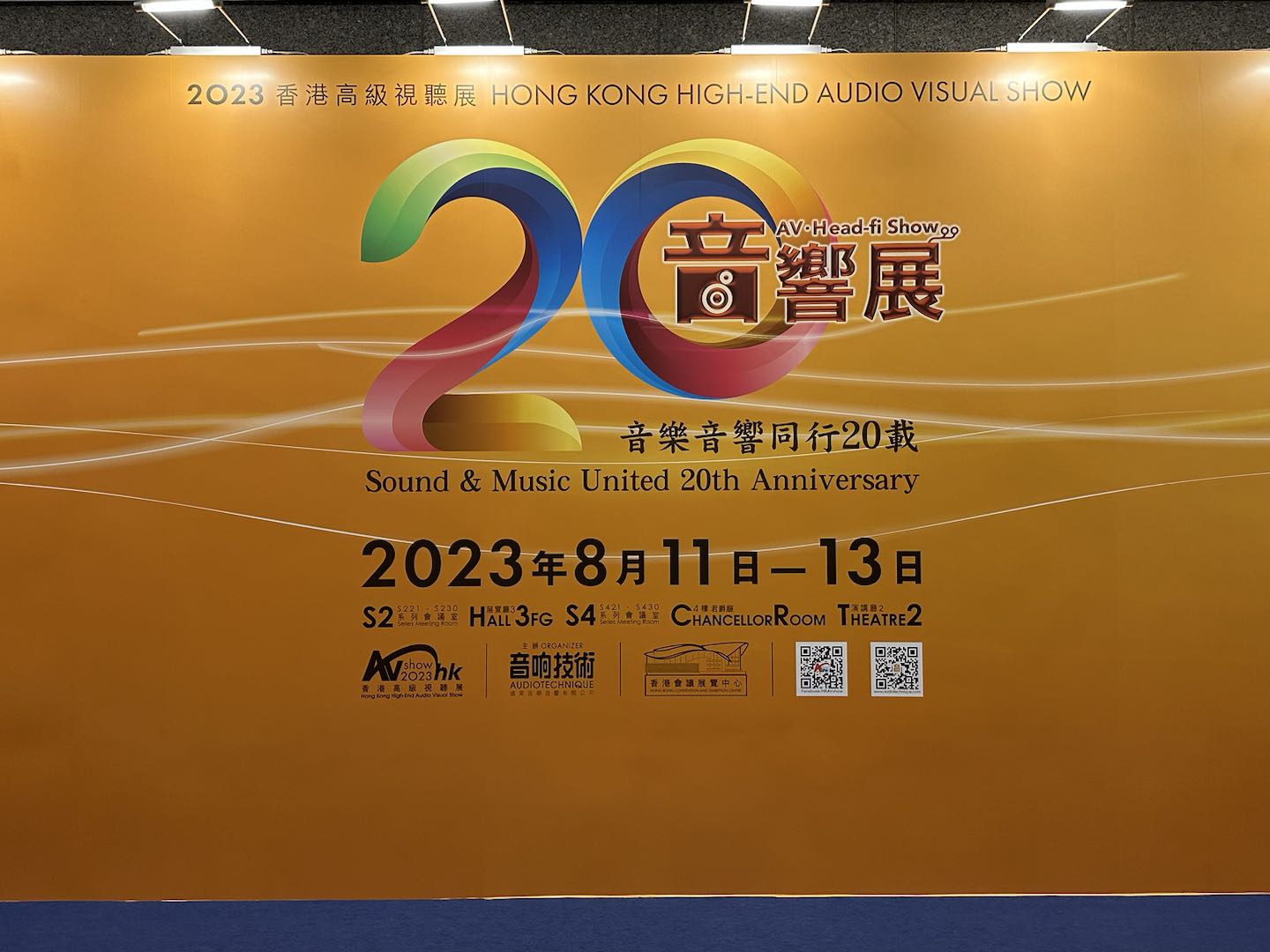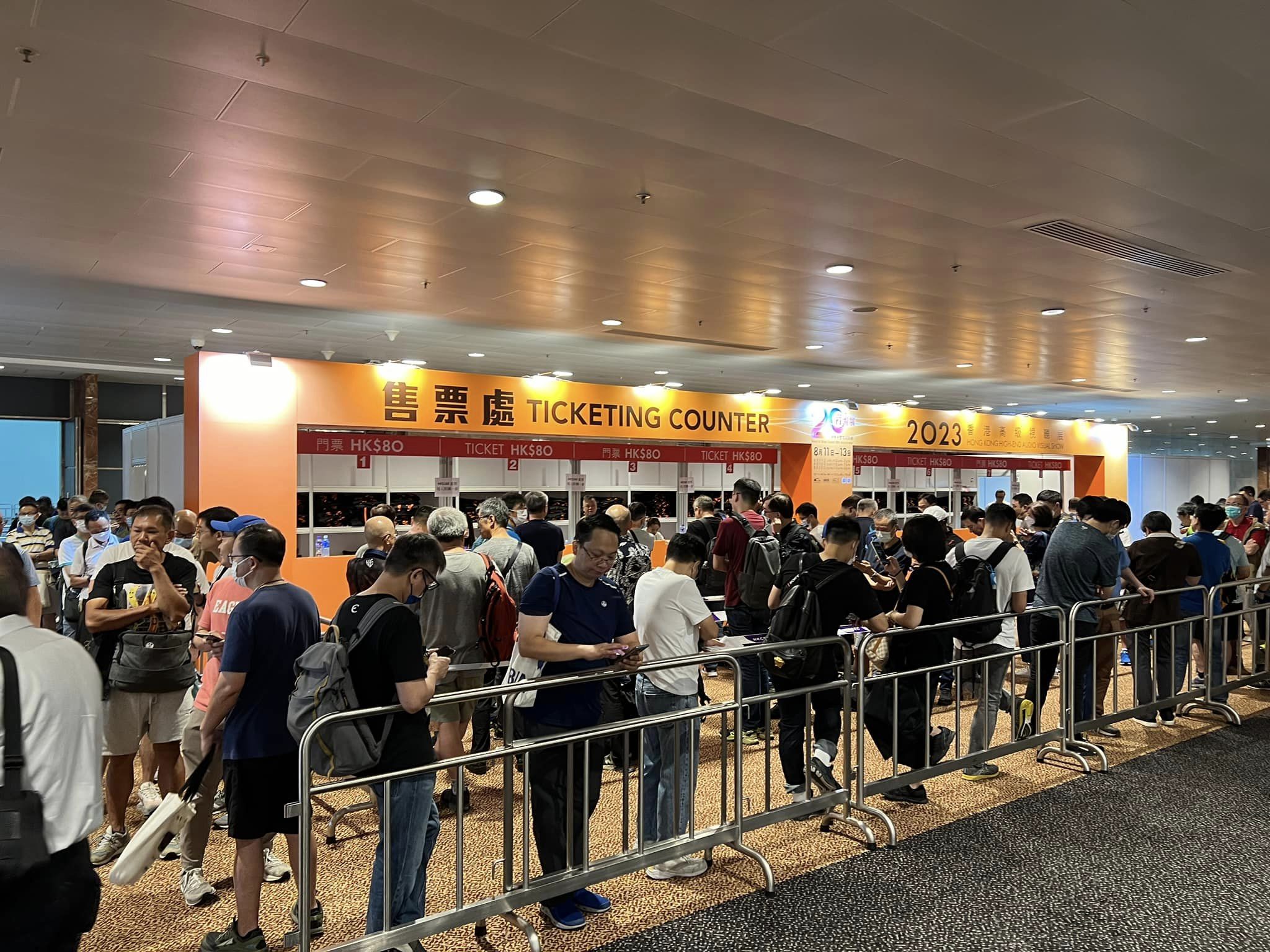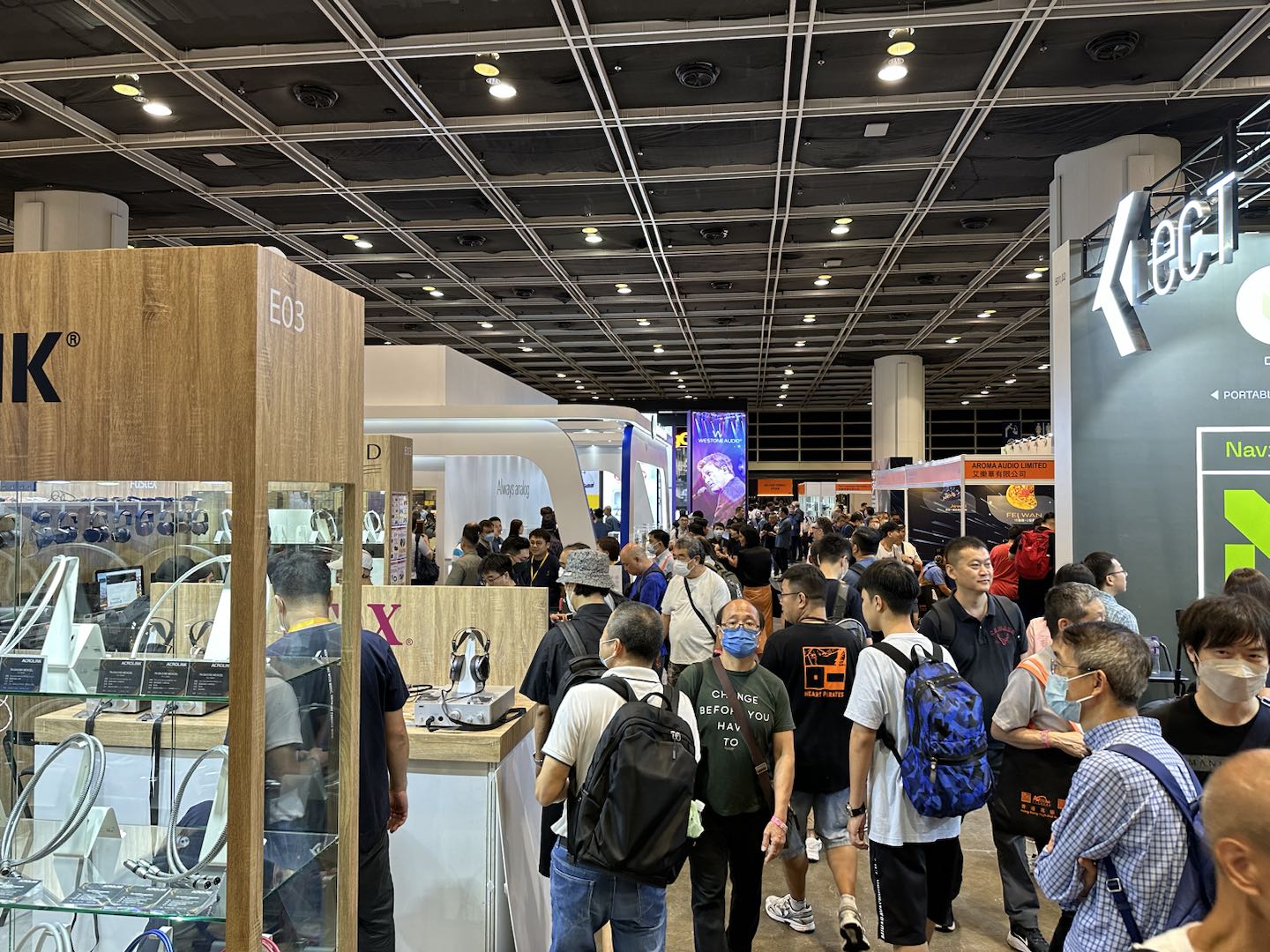 At booth J17, the mini-i 4 and mini-i Pro 4 received significant attention by the visitors, both of which have various of digital input interfaces and audio playback capabilities. They also supported plenty of network streaming protocols.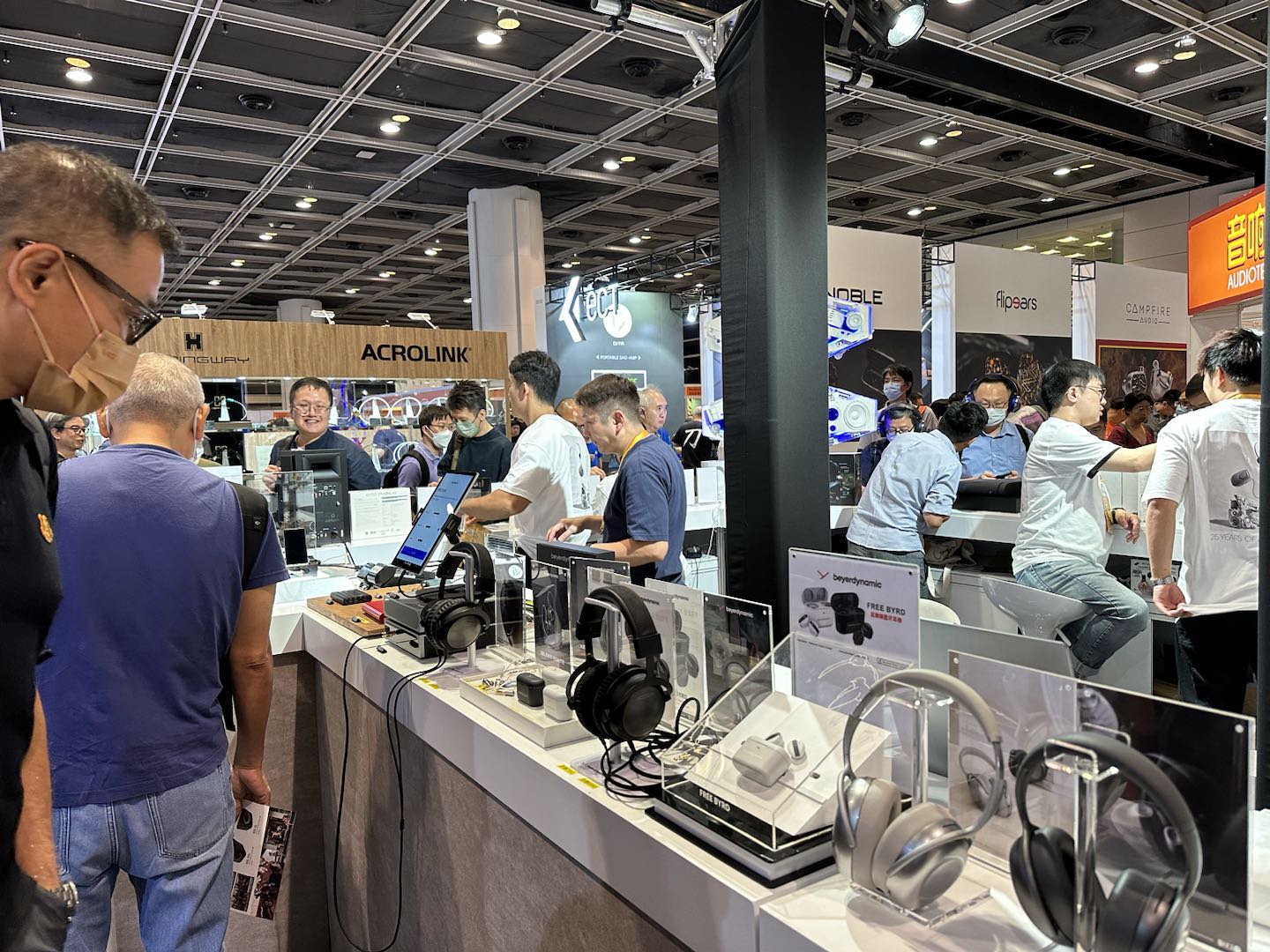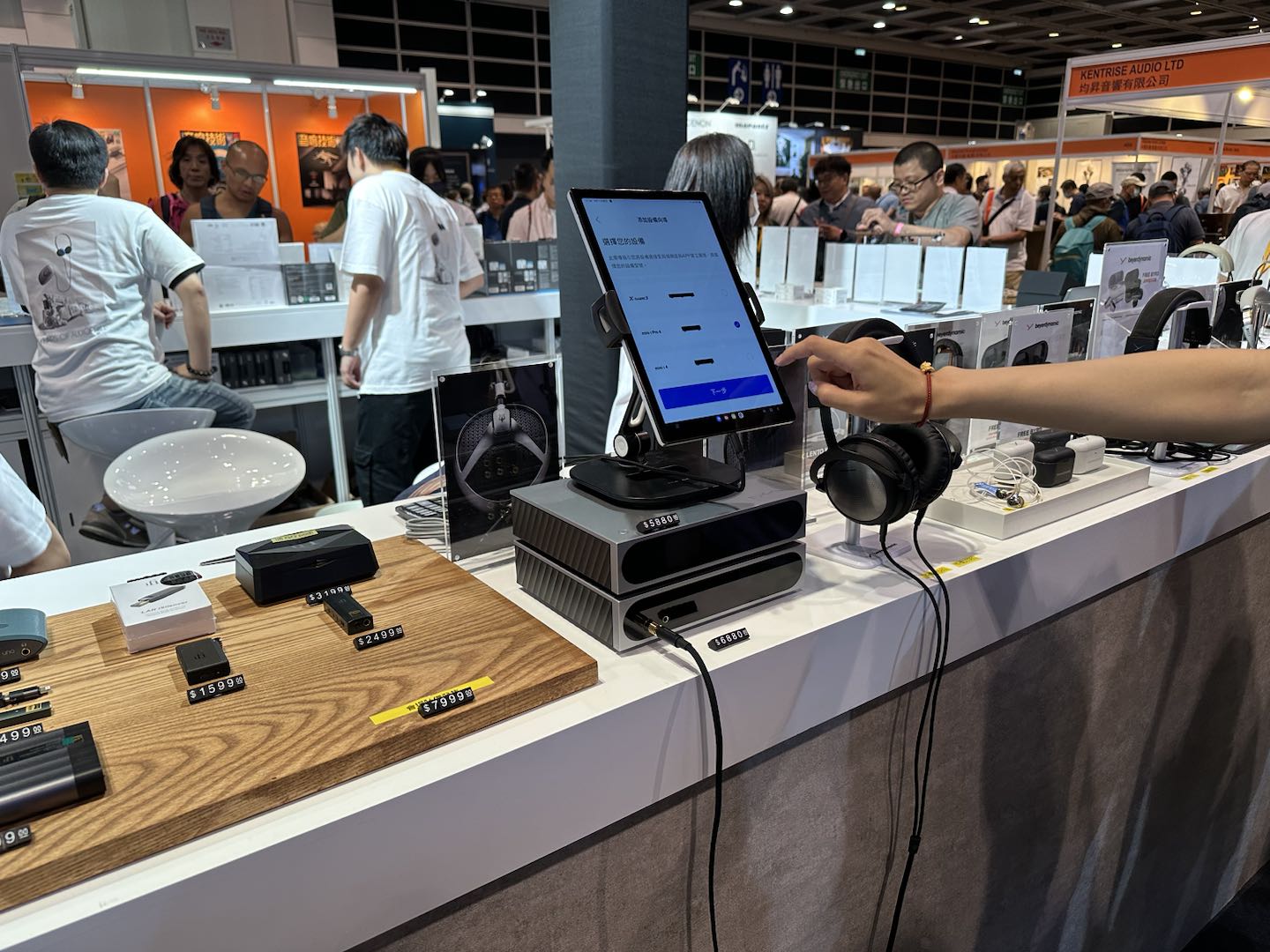 The mini-i Pro 4 was paired with T1 headphones from Byerdynamic. Combined with Matrix Audio's self-developed high-quality digital audio/streaming playback system MA player and companion app MA Remote, it brought a unique listening experience to the audiophiles in Hong Kong.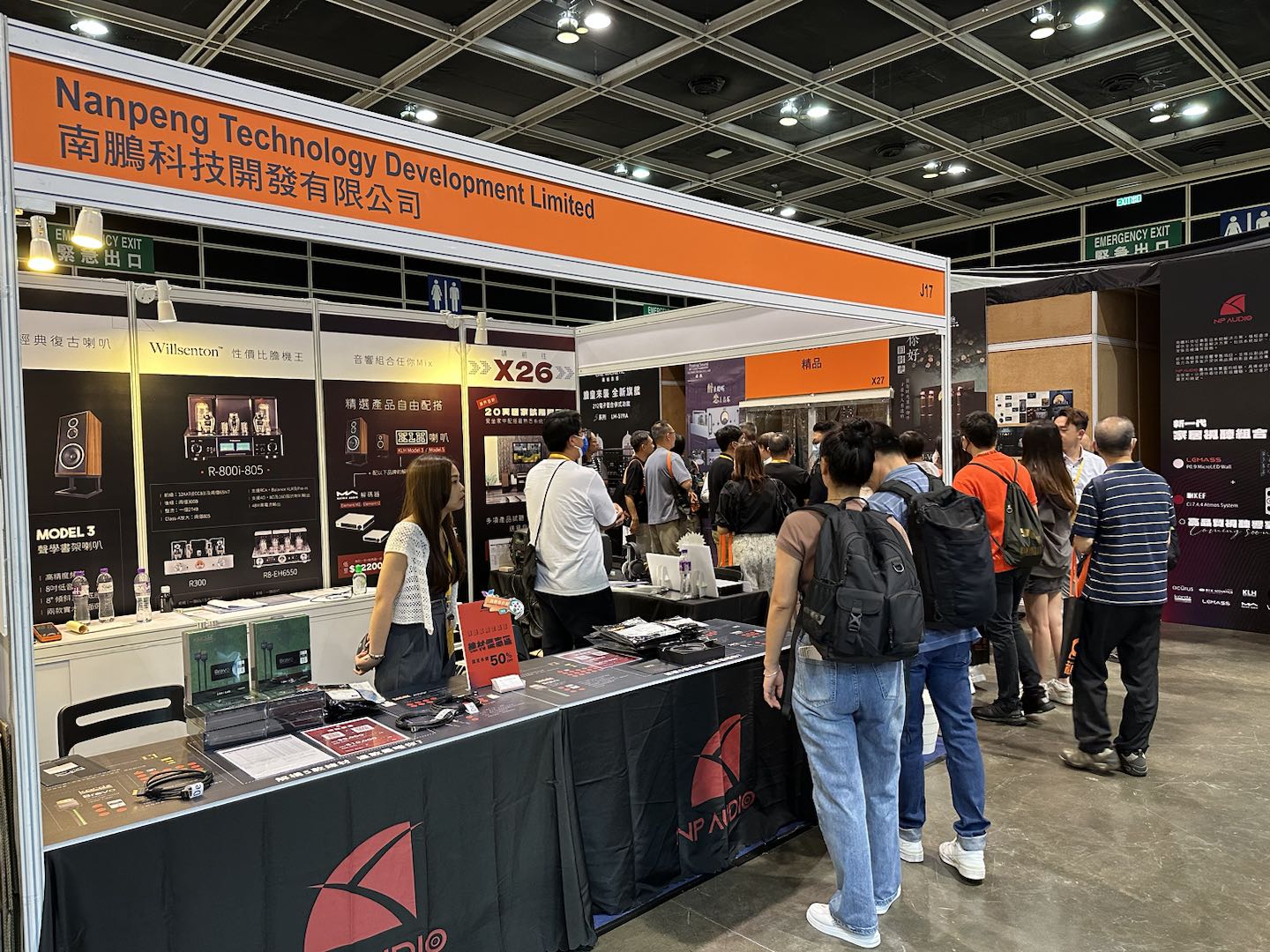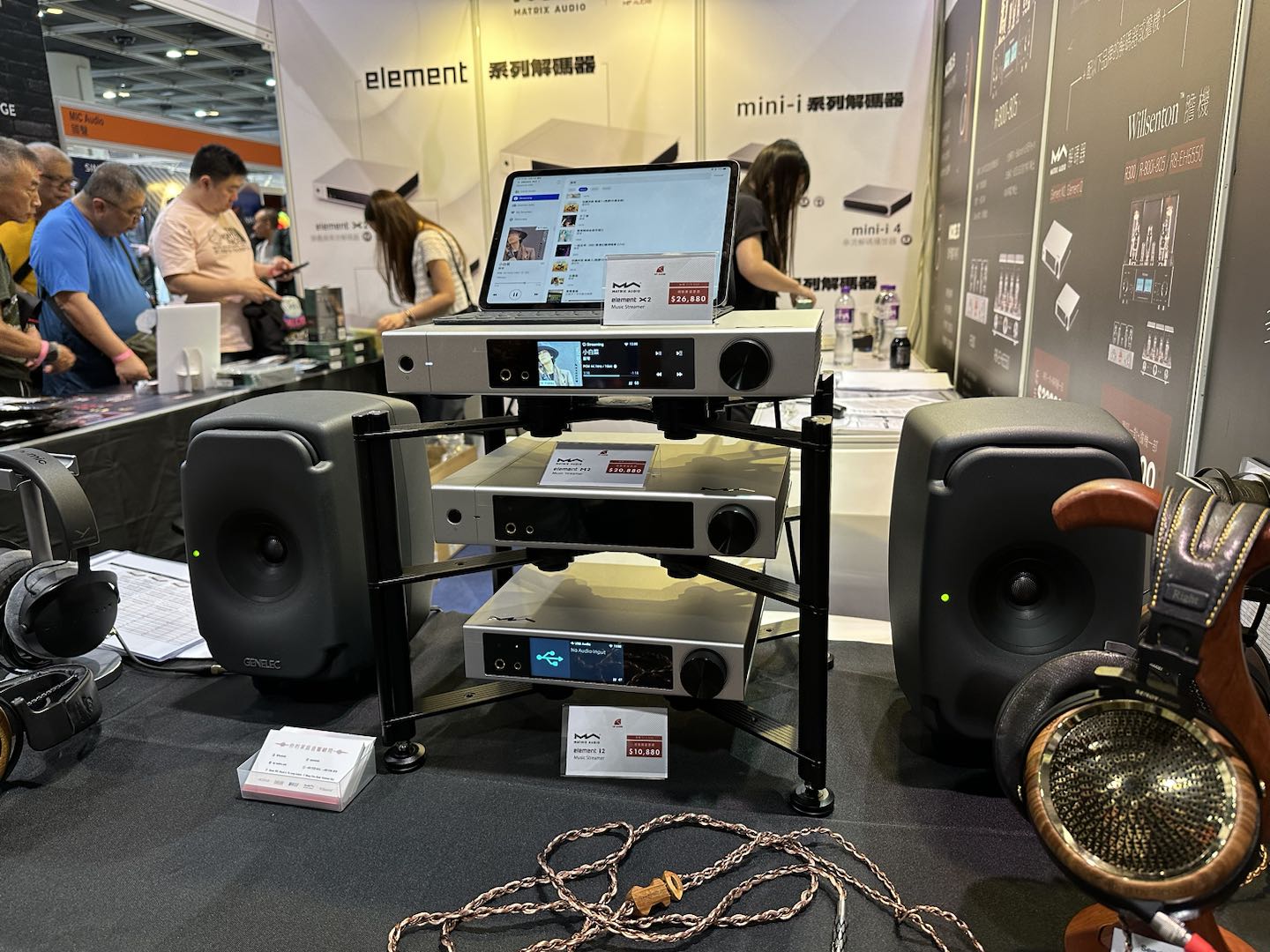 In show room X26, the element X2 Pure and element X2 served as the audio sources in main system, paired with the element P2 audio power amplifier and KLH Model 5 speakers from the US and KEF Reference 5 speakers from the UK.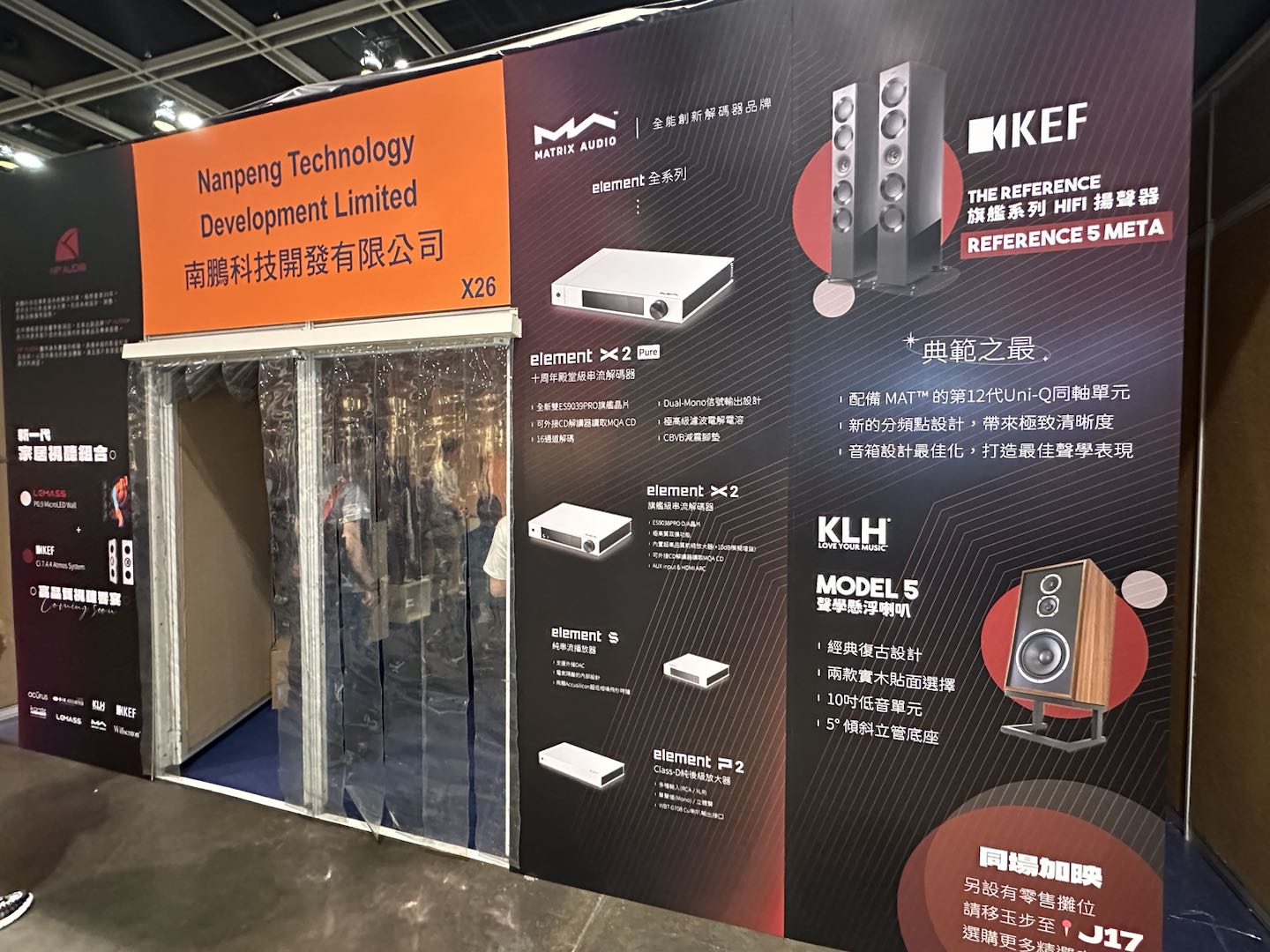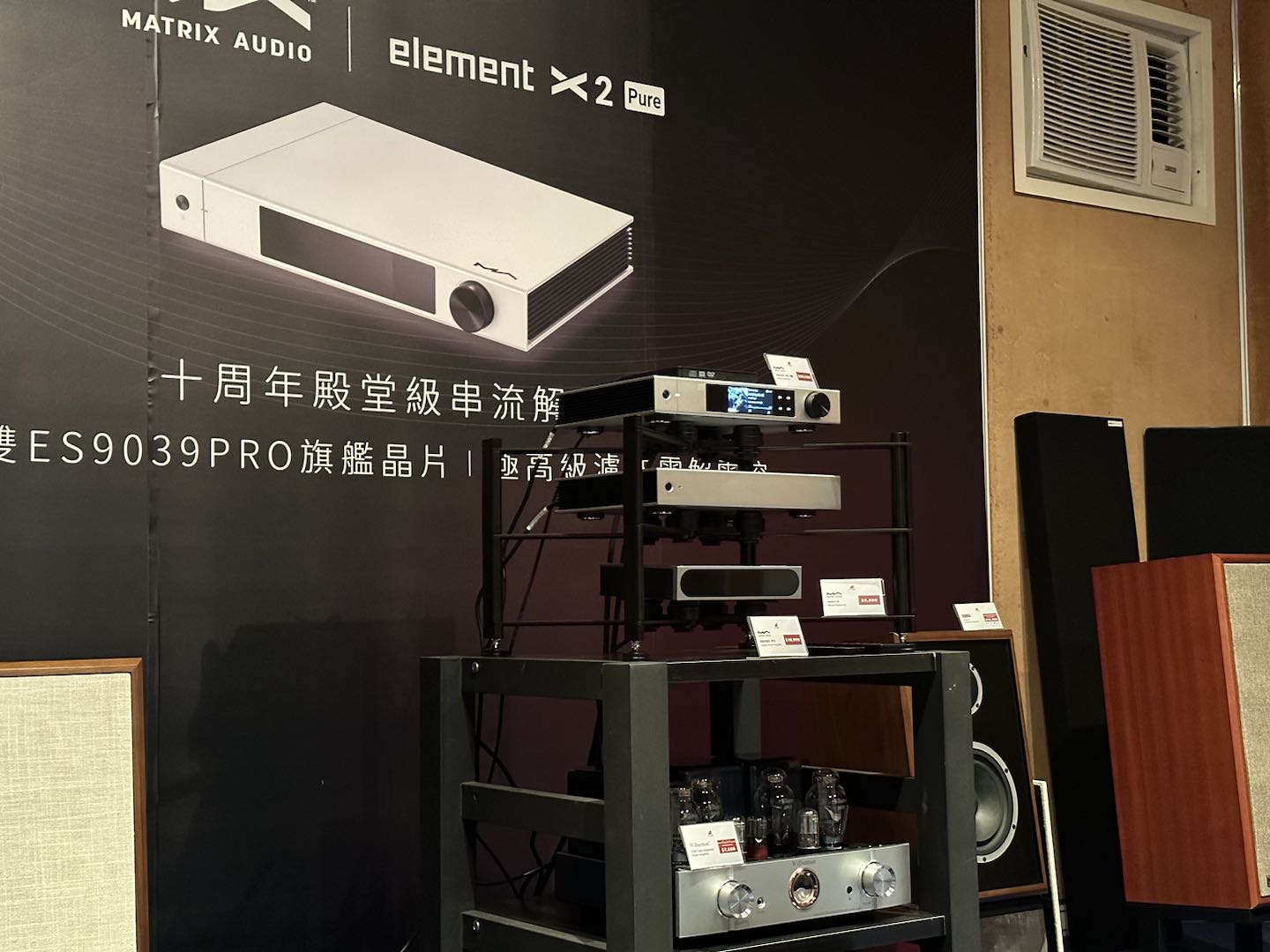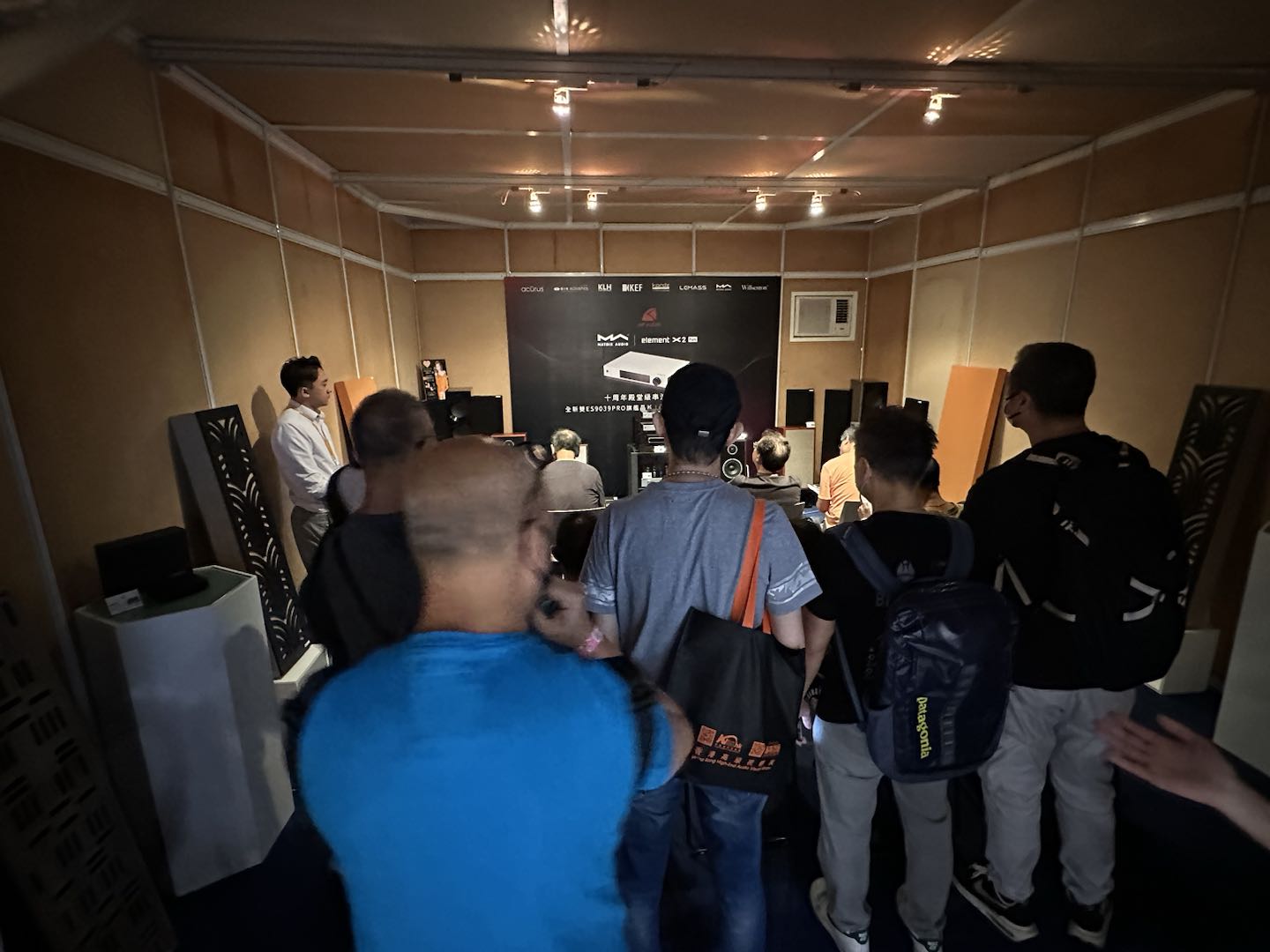 The show room was literally packed with visitors. Taking the spotlight was the formidable combination of element X2 Pure and element P2, which delivered a bright and clear sound stage, showcasing exceptional resolution and plenty of details.
We would like to thank the fans and media professionals for their support and congratulate the successful conclusion of the Hong Kong High-End Audio & Visual Show 2023! For more news, please visit 「Matrix Audio」's official website.