New model release! 「Matrix Audio」announces the next generation of its best-selling mini-i series!
2023.07.05
On July 5, 2023, 「Matrix Audio」 officially announces the upgraded next generation of its best-selling mini-i series! This series includes two models mini-i 4 and mini-i Pro 4. With their high-fidelity audio experience, powerful performance, distinctive design language and friendly UI, the brand new mini-i series music streamers will become the most sought-after models in the $1000 price range for audiophiles.
Since the birth of the first-generation mini-i DAC in 2009, followed by the New mini-i and mini-i Pro in 2013, mini-i Pro 2/2S in 2016, and the last generation mini-i 3 and mini-i Pro 3 in 2020, the mini-i series has been continuously growing and evolving, gaining the love and recognition of many users. Now, in its 14th year of development, the brand new mini-i 4 and mini-i Pro 4 become a music steamer and are about to meet audiophiles.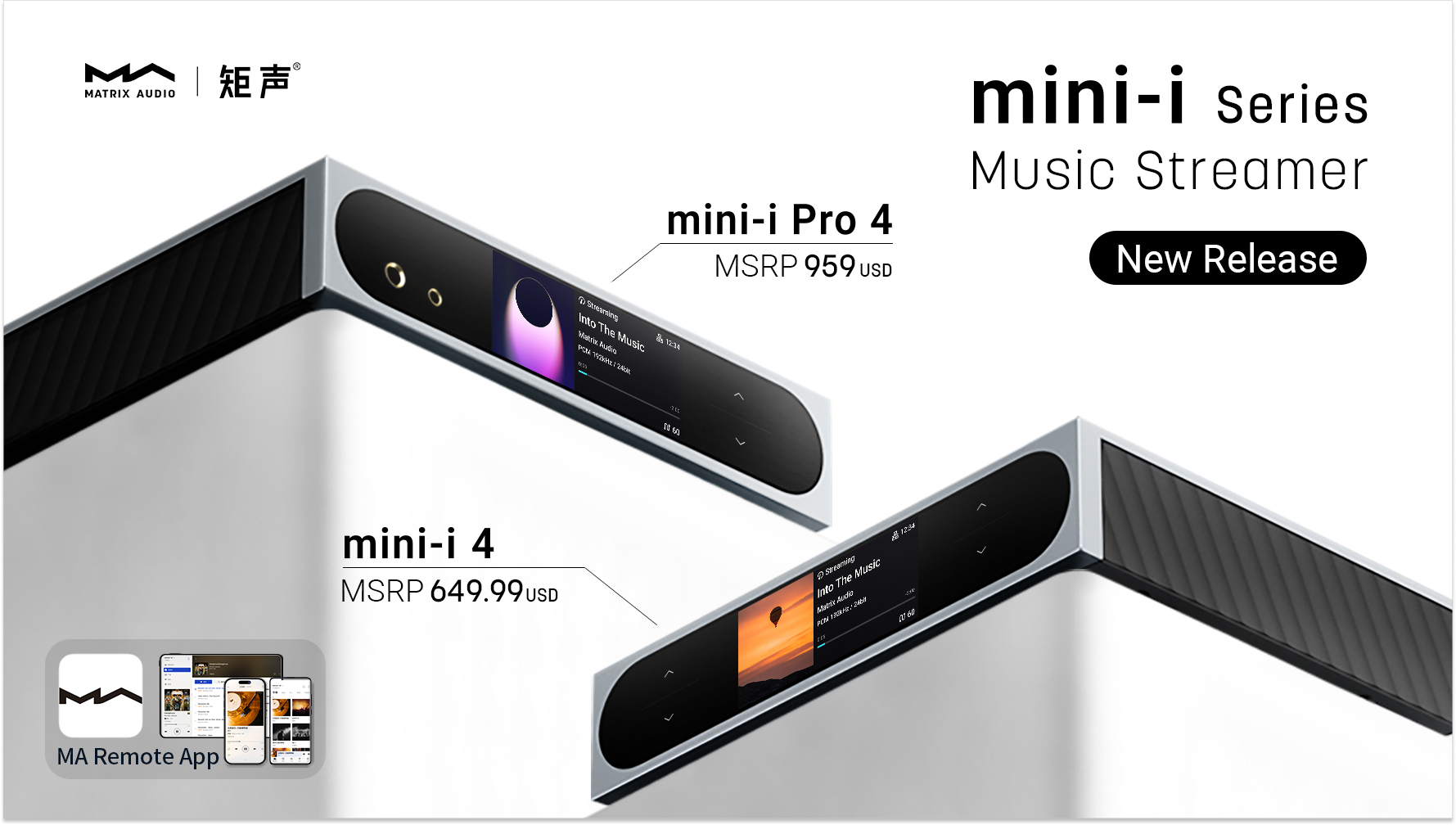 This iteration of the mini-i series brings many surprises. Firstly, the self-developed MA Remote App by 「Matrix Audio」 is supported. This means users can browse and play local music files from USB drives or NAS, enjoy a vast collection of online streaming music resources, listen to fascinating radio programs, and adjust device settings through their mobile devices. The device display has been upgraded to a 3.46-inch LCD touch screen, making operation more intuitive and information on the screen more visible. Additionally, the brand new mini-i series has added a HDMI ARC input port, bringing you a new TV Hi-Fi experience. There are even more new features waiting for you to discover!
Starting today, the new products will soon be available for orders. For more information, please contact your local dealer. Stay tuned.