What is the difference between element X2 Pure and its twin brother element X2?
2023.04.06
With the debut of element X2 Pure music streamer, many audiophiles are wondering what is the difference between element X2 Pure and its twin brother element X2? In short, the biggest differences between the two models are that element X2 Pure is equipped with two powerful D/A chips and removes two headphone jacks from the front panel.
In addition, there are many design details that have been upgraded! For example, what we want to introduce today is - fully symmetrical analog circuit. The analog circuit layout of the element X2 Pure adopts a fully symmetrical design, which makes the analog circuit layout looks harmonious. More importantly, it makes the audio specs of the two channels exactly the same.
We added an additional barrier for the analog circuit, making it completely covered under the CNC aluminum shield, which can effectively ensure the cooling of the op-amp and isolate electromagnetic interference, as shown in the figure below: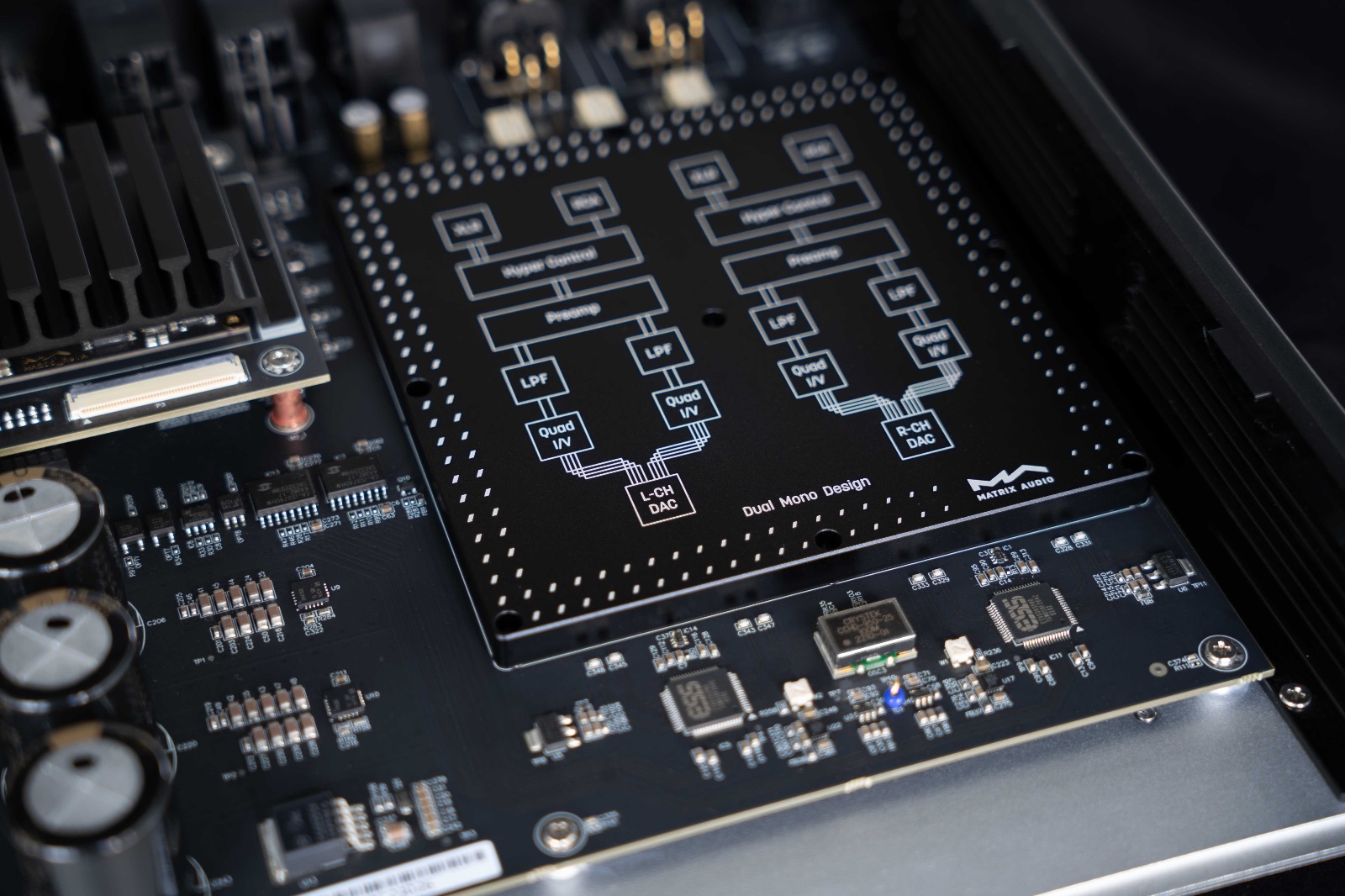 Besides of the aluminum shield, there are two ES9039PRO chips, which are newly released by ESS Technology. Each of the chips works in mono mode, every 8 D/A channel works in parallel for one audio channel. Which effectively improves the dynamic range and reduces distortion, while the circuits of the left and right channels are completely separated.
Element X2 Pure and element P2 are available for order now. Click here to view more details of the products.