Matrix element series streamer now supports Spotify Connect
2021.11.05
As the most popular streaming service in the world, Spotify did not get enough attention by audiophiles. Early 2021, they announced that Spotify will provide lossless audio stream in the future. At September, Matrix announced their first Spotify Connect enabled product, the streaming DAC X-SABRE 3.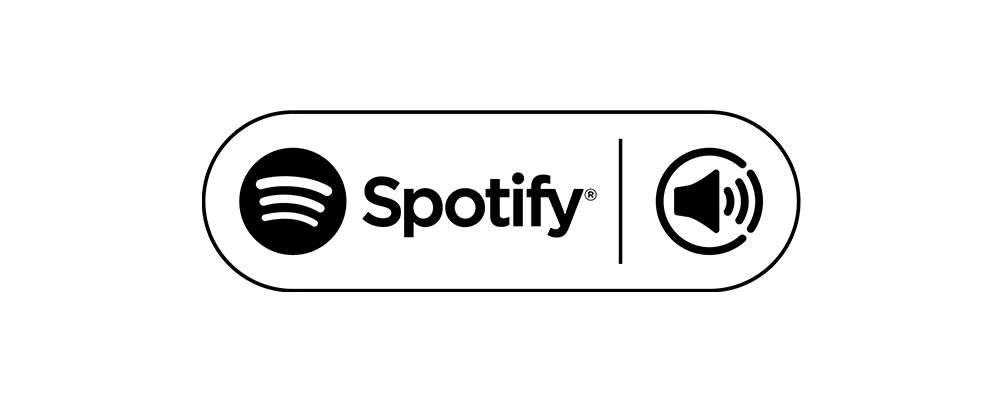 The implementation of Spotify to the Matrix device, is different from the TIDAL and Qobuz integration. Customers no need to log in their Spotify account in the app by Matrix, instead, simply open Spotify app, find Matrix products in the "Device Picker" of Spotify, and select the device. Then the music will be played at your Matrix's audio device.
Today, we are excited to announce that the new firmware for Matrix element devices are available for download. Users can enjoy Spotify music through Matrix element devices now.
Applicable models: element X、element P、element M、element i
Firmware version: C02001
Changelogs:
Spotify Connect integrated.
Fixed the issue that the element device displays an incorrect status when the network drive is offline.
Fixed the issue that the element device cannot enter Wi-Fi configuration mode when the Dimmer option is set to 5 sec.
Fixed the issue that under Dimmer mode, when pressing the Standby button, the device enters Standby mode directly instead of quits the Dimmer mode first.
Fixed the issue that under Network input mode, the Playing icon displays incorrectly on the device screen.
Fixed the issue that the bit depth is displayed incorrectly when DSD file is playing.
When performing a factory reset, the device's name will also be changed to default name.
Remove streaming account from the device when performing a factory reset.
How to update:
Let the element device at the same network with your phone, find the Configure page of the device in MA Remote app, tap "Check for update", perform the firmware update following the instructions.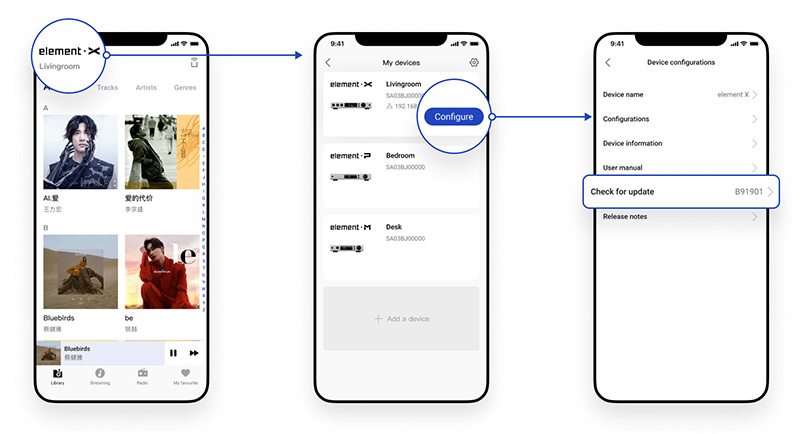 How to use Spotify:
Install Spotify on your phone, tablet or computer, log in your Spotify account, find the music, in the Playing interface, tap the icon to open Device Picker, select the Matrix device you would like to play the music with.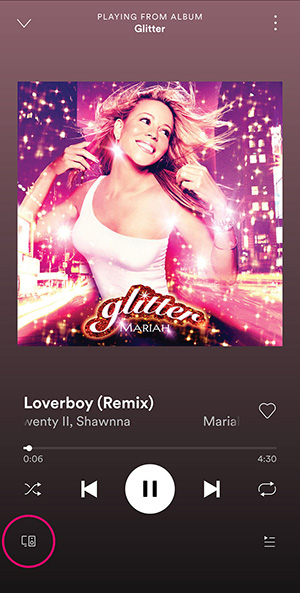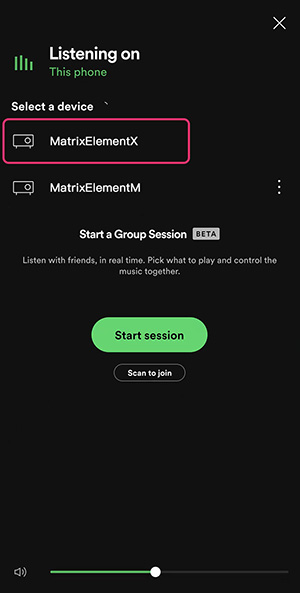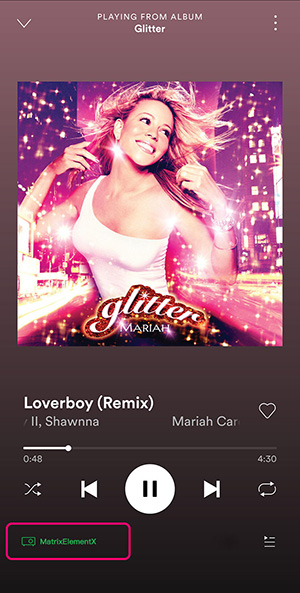 Please note, when you enter the Device Picker interface on an iPhone or iPad for the first time, your app will ask for the permission of find and connect to devices on your network. Please allow it.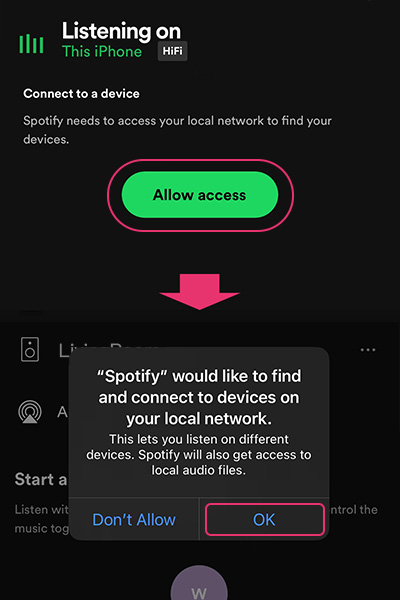 After the music is played on your element device, the screen of the device will display as below.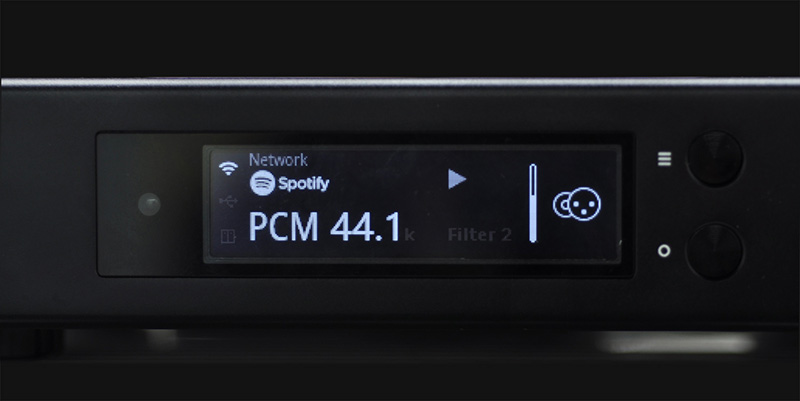 With the latest version of MA Remote app, you would see the track in the Playing interface, you can play/pause, next/previous, enable/disable repeat and shuffle through MA Remote app.